I got back recently from one of those work/fun kinds of trips that I'm lucky enough to be able to enjoy now and then. This was the annual convention of the Organ Historical Society, which took place this year in Chicago, one of my favorite cities. I was there to play a recital, but also to see old friends and talk organ-talk with like-minded people, as well as hear some inspiring concerts. My expectations were pretty well met. As with any convention, not everything was to my tastes, but I did hear some great concerts and had interesting conversations with old and new friends.
Highlights included :
– Wolfgang Ruebsam played at Holy Name Cathedral on a Flentrop organ that I love, and it was an inspiring concert. (In order to arrive in Chicago in time for this concert, I took a Greyhound bus from Michigan to Chicago. Yes, lives of the rich and famous.)
– Nathan Laube on the newly renovated Skinner organ in Rockefeller Chapel, which was really the first time I've ever heard this instrument, and they both sounded great.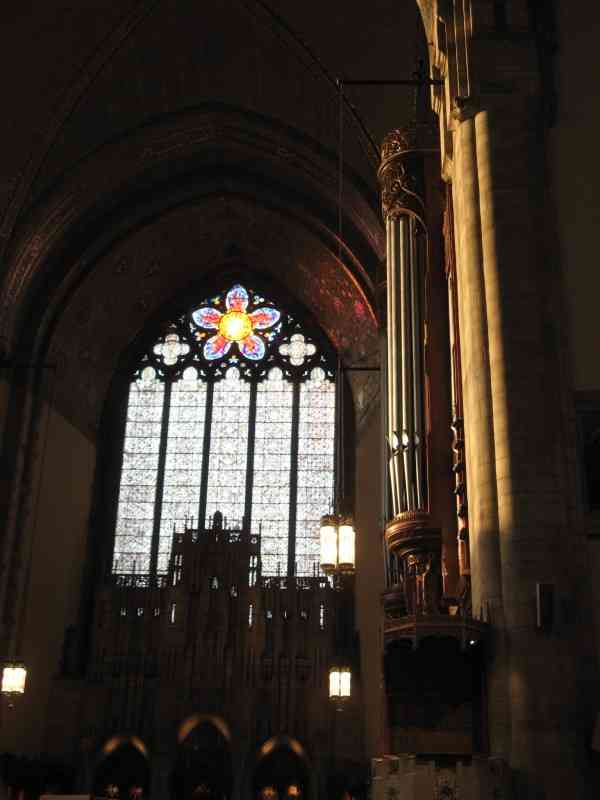 – This room just knocked me over – all that light and space and the flowing lines. It was designed by some famous Japanese architect.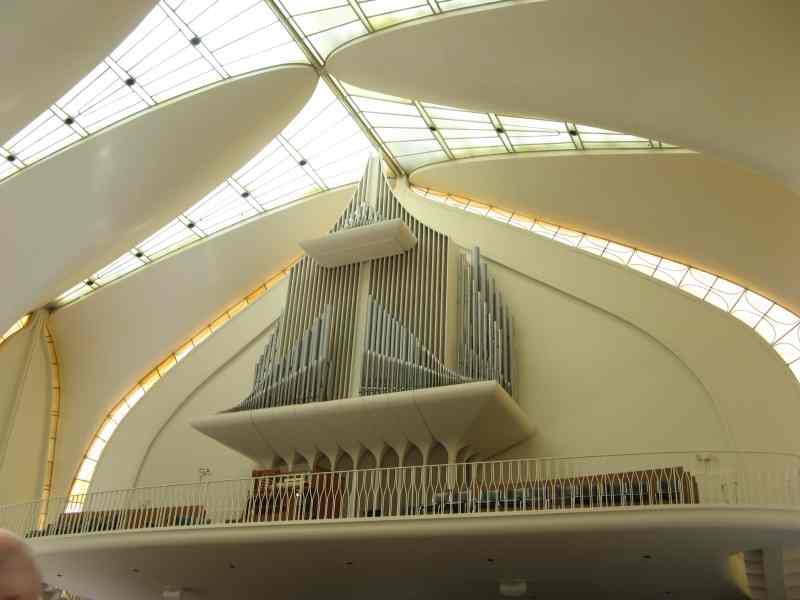 – I played at St. Catherina of Sienna/ St. Lucy Catholic Church in Oak Park, on a Casavant organ from the 1930's, which was apparently good years for the company, because this instrument had beautiful solo sounds – warm, rich flutes and singing reed stops, as well as a lovely plenum, and all of that in a room with a nice acoustic.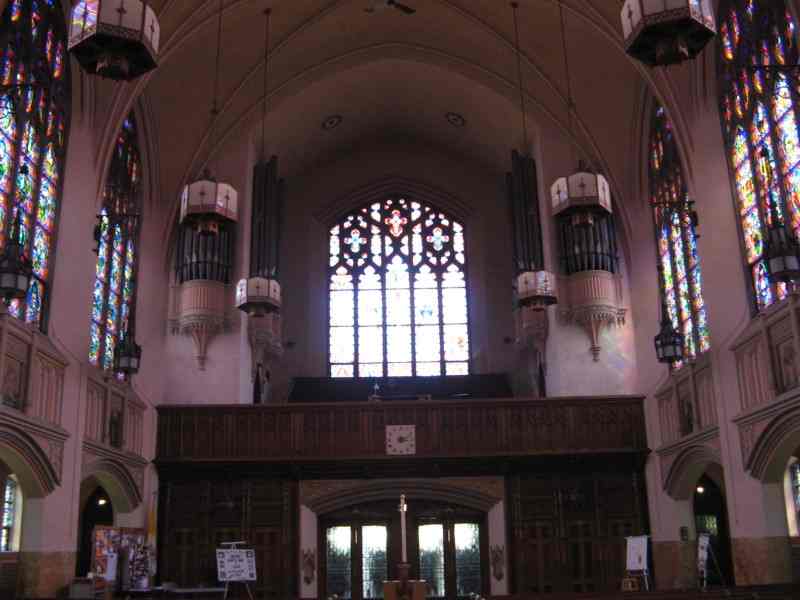 Even though I worked for 5 years in Oak Park, I didn't know this instrument – I don't think it's much played. I played some Percy Whitlock (beautiful, sappy melodies and lush harmonies), Sowerby's arrangement of the hymn tune Picardy, which we also sang, and ended with a sonata by the German Romantic composer G. A. Ritter. The audience seemed to be standing afterwards, but since I maintain that American audiences totally overuse the standing ovation, I took it with a grain of salt. However, I think I played well, for what that's worth…
My parents, church musicians themselves, came out and joined me for a few days of the convention, so we could eat some meals together and catch up on life. They also got to hear my play my concert – it's always nice to have my biggest fans in the audience, who I know will always be proud.