As I write this, summer seems like a long time ago…
When I stand out in our back yard, with snow surrounding me, and negative windchill factors whipping my face, it's hard to imagine that just months ago, it all looked like this…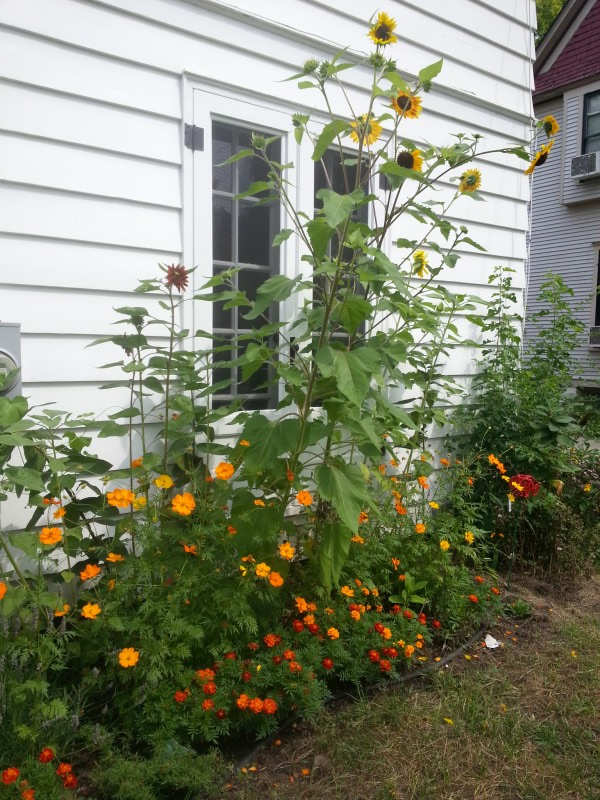 Just a memory now!
So, onto other memories of summer. Our family attended the Buttermilk Jamboree, held in June nearby in Delton, Michigan – kind of a hippie family folk and roots music festival. They had some great local and regional acts, and also lots of fun for the kids. Here, we are jamming with others, a fine rendition of "She'll be Coming Round the Mountain" – Esther is on the washboard, I'm on spoons, and Isaac is pounding on some pots. We were camping, so I am not at my most glamorous, just fyi…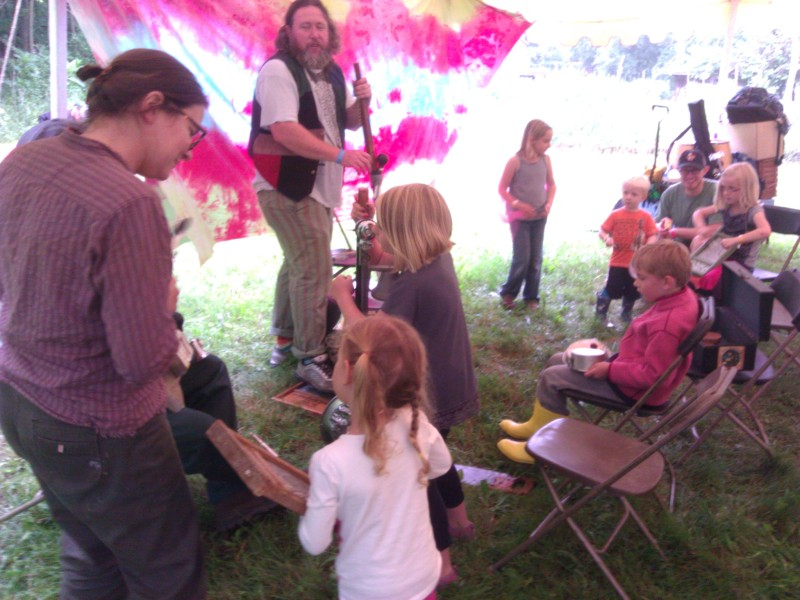 Also, they taught me how to play the musical saw!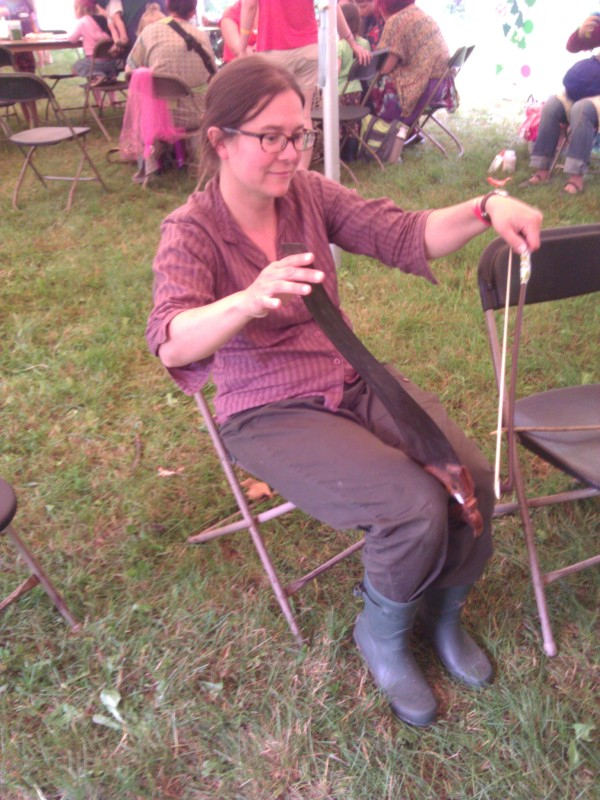 That was the silliest part of the summer, perhaps. After a few days of that scene, I found myself somewhere completely different – New York City, for a women's organist conference! It was great to be a part of the first Museforum Conference, where I saw some old friends and made some new ones (but forgot to take pictures of any of it…) Except for one thing – I'm starting a new part of my blog – awesome independent bookstores!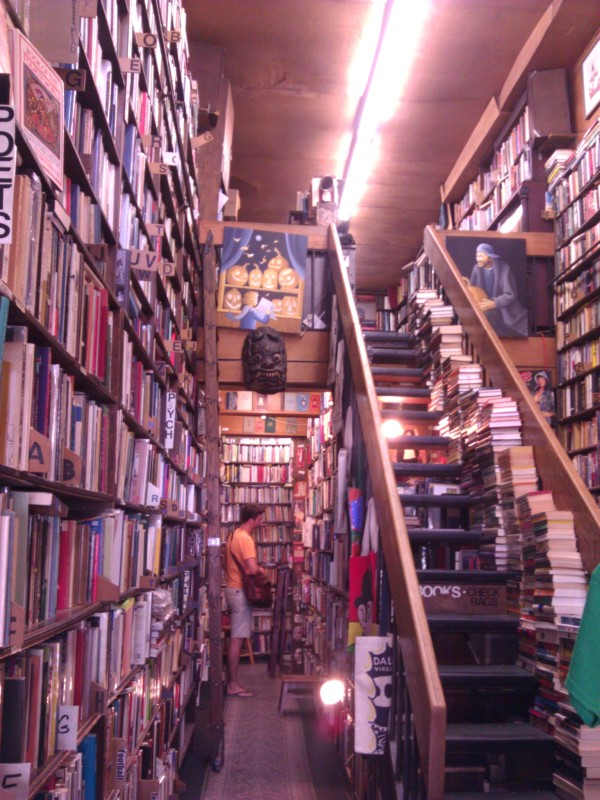 I always seem to be running across such places during my travels.
On the way to Manhattan, I stopped in New Brunswick, NJ where I met Renee Louprette, and she took me to see the lovely Richards, Fowkes at Christ Church.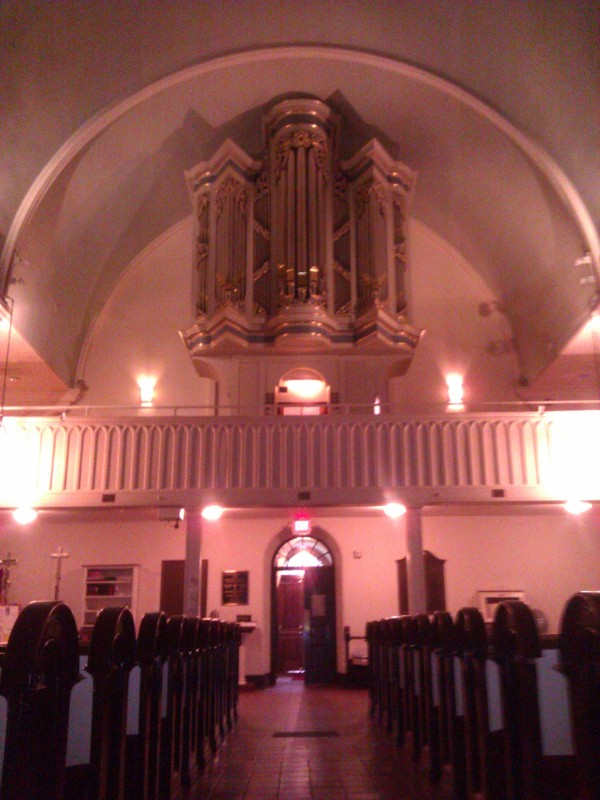 I was to have seen this instrument on my last trip to NYC, and an ice storm foiled my plans, so it was great to have a chance to sit and play a really beautiful organ for an hour in the midst of my travels, and to have lunch with Renee and the welcoming music director at Christ Chuch, John Sheridan.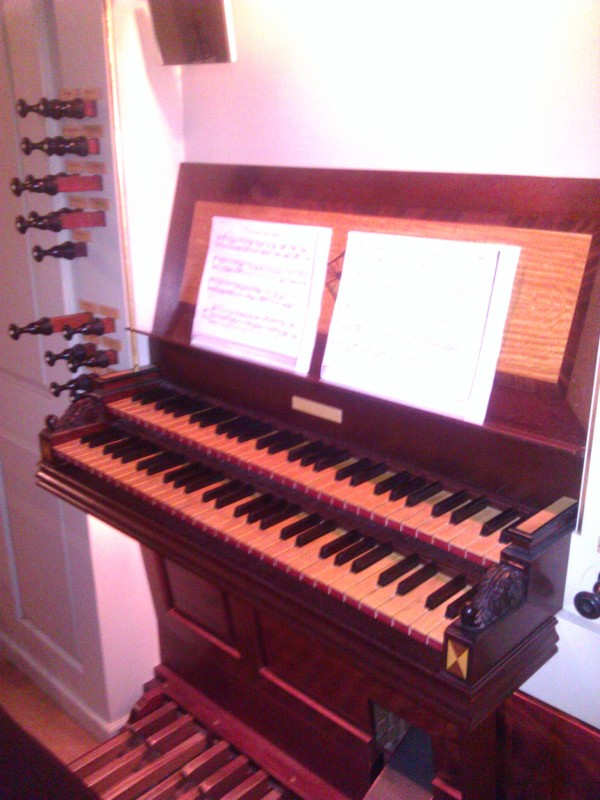 It was quite an organ-heavy summer in 2015 – in addition to the Museform Conference, I was at the AGO Great Lakes Regional convention, in Indianapolis, where I presented a paper on the future of our profession. I also attended and performed at the OHS National Convention, this year held in Springfield, MA. I love OHS conventions, in part because we always end up out in the country at places that look like this…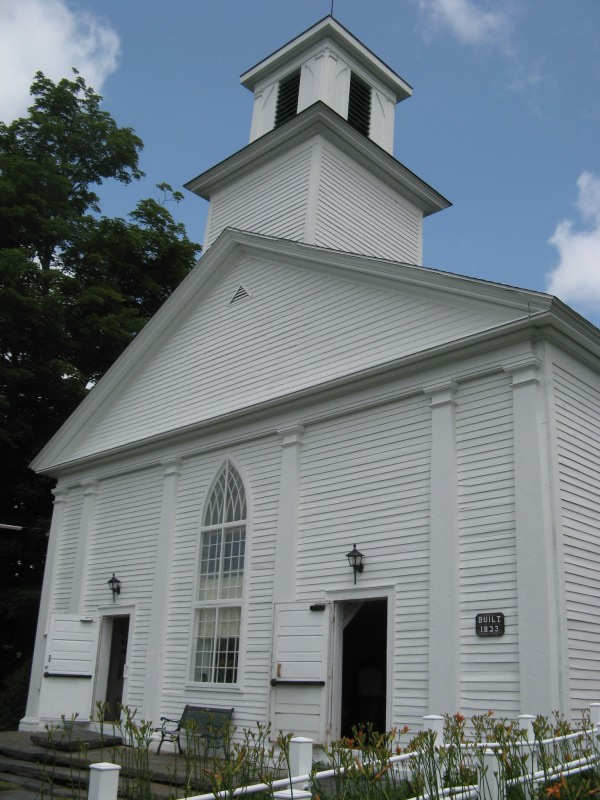 The instrument where I performed was in the chapel at a private school, Northfield Mt. Hermon, in a really beautiful setting.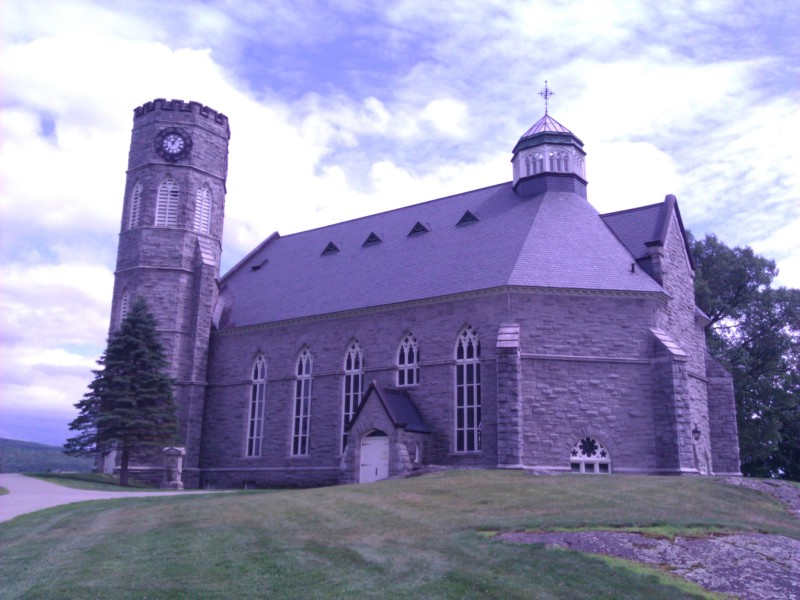 The organ was built in 1970 by New England organ builders Andover, and while it could be said to be something of a period piece, it stands the test of time well, and is a testament to how quality organ building never goes out of style!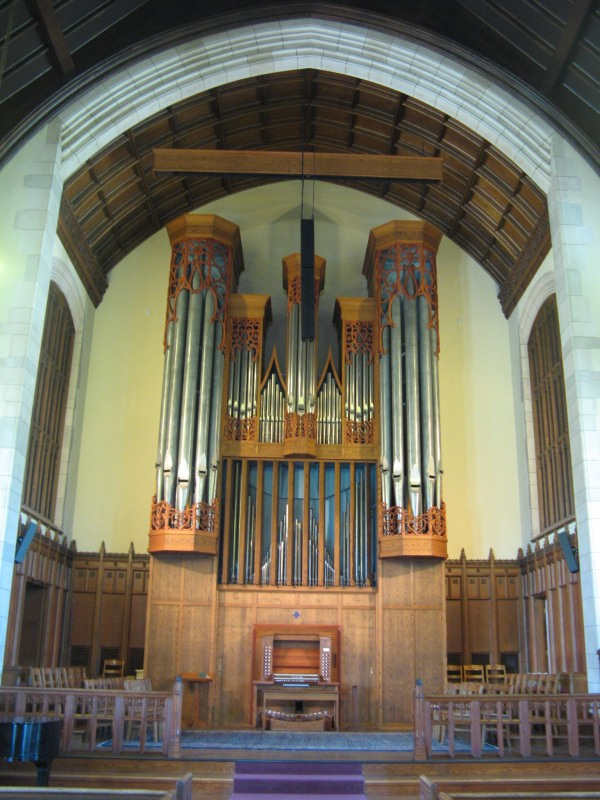 It looks quite stately in the room, and the modern American program I'd selected worked very well here. My parents were able to drive up for my concert, and it was great to have them along to enjoy the day.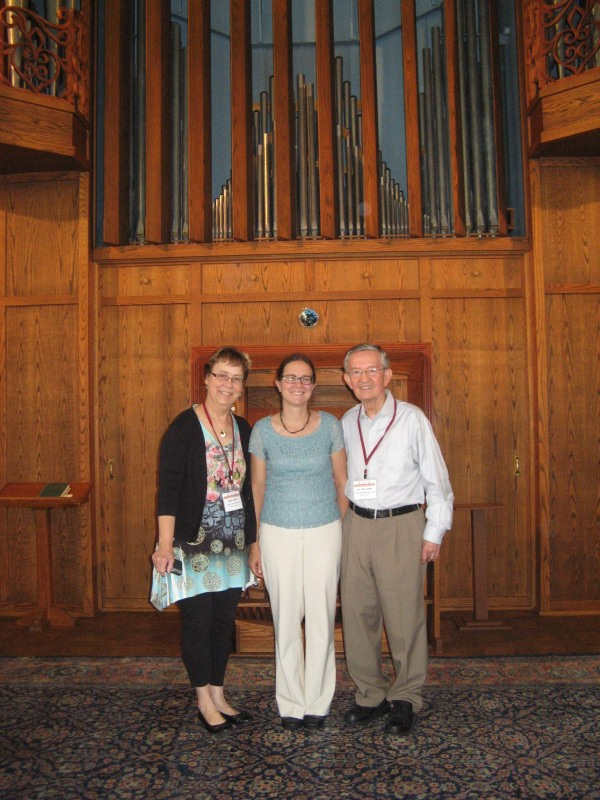 I enjoyed many parts of the convention – hearing Peter Sykes do his famous The Planets transcription live, Greg Crowell on a lovely little Johnson and Bruce Stevens on an iconic Roosevelt come to mind. Other highlights for me were Christa Rakich's oh-so-musical program, on a lovely Richards, Fowkes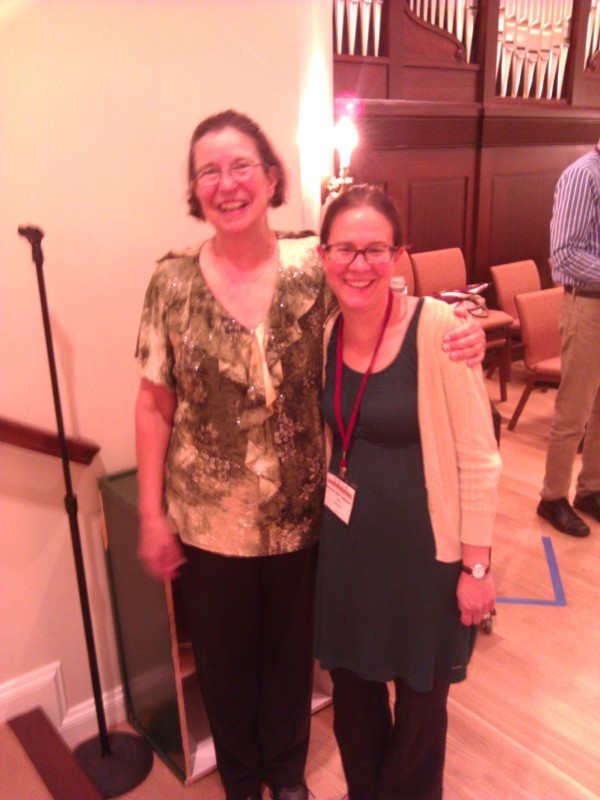 and Chris Marks, playing an elegant Casavant, with even more elegant musicality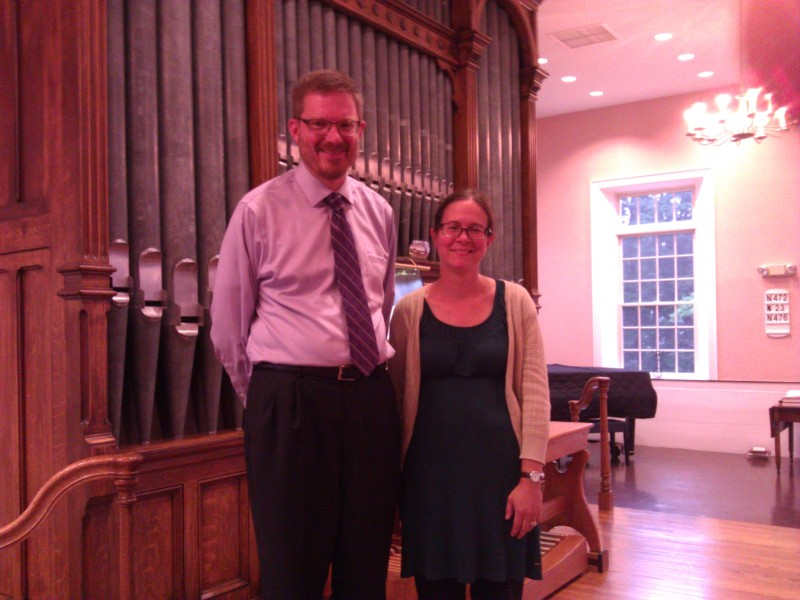 Summer also included family vacations, trips to see relatives, tending my sunflowers and marigolds in the back yard, bike rides and trips to the beach, and also lots of fresh fruit – picking it ourselves, and buying it at the market! Yum, what I wouldn't give for some of these right now…