It was a treat this past summer to attend the AGO National Convention in Kansas City in July. I took the train there and enjoyed watching the scenery pass by, going over both iconic rivers, the Missouri and the Mississippi. Another fun fact about the railroad: on a Sunday, while riding through Missouri and Kansas, one cannot order alcohol in the dining or cafe car (per state-wide liquor laws) So get your booze while you're still in Illinois!
There were lots of great organs, organists, events, and spaces at this year's national, and I had fun seeing friends as well. I sometimes tired of taking pictures of organ pipes and instead began photographing ceilings.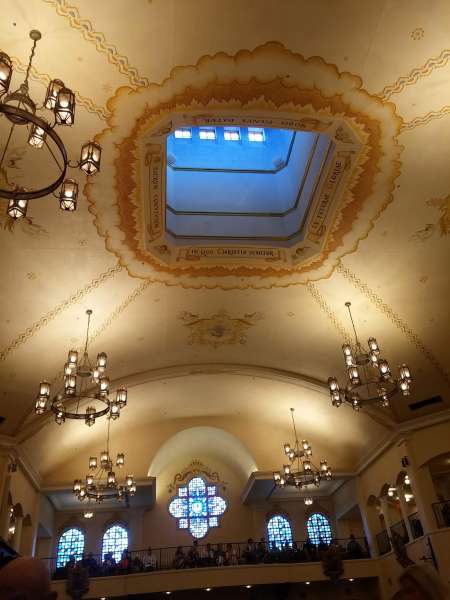 Perhaps a Catholic Church? They really all start to run together at a convention!
Below is the Catholic Student Center at University of Kansas.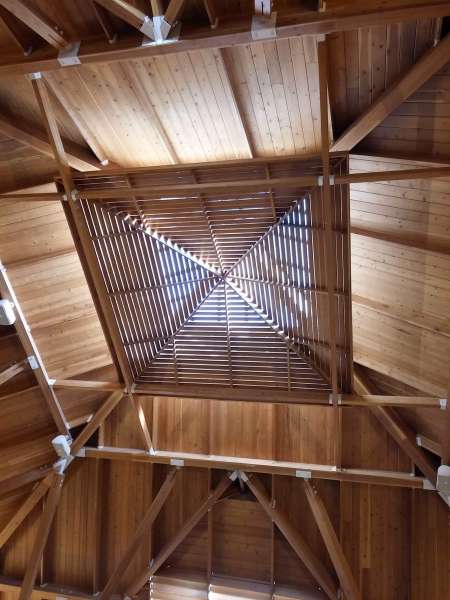 James Higdon at Kansas U's Bales Hall was a particularly stunning combination of instrument and player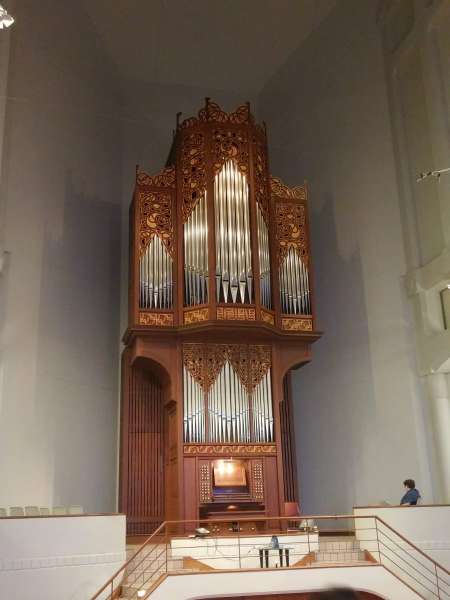 The remarkable Community of Christ Temple in Independence, MO is pictured here. Love that snail-like ceiling with windows and lights!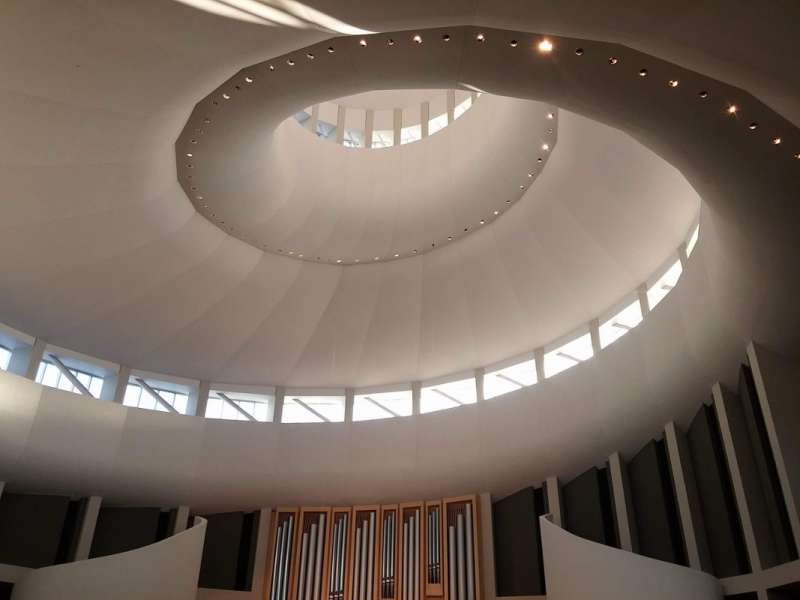 And we had numerous events at the new Kaufmann Center for the Performing Arts in KCMO.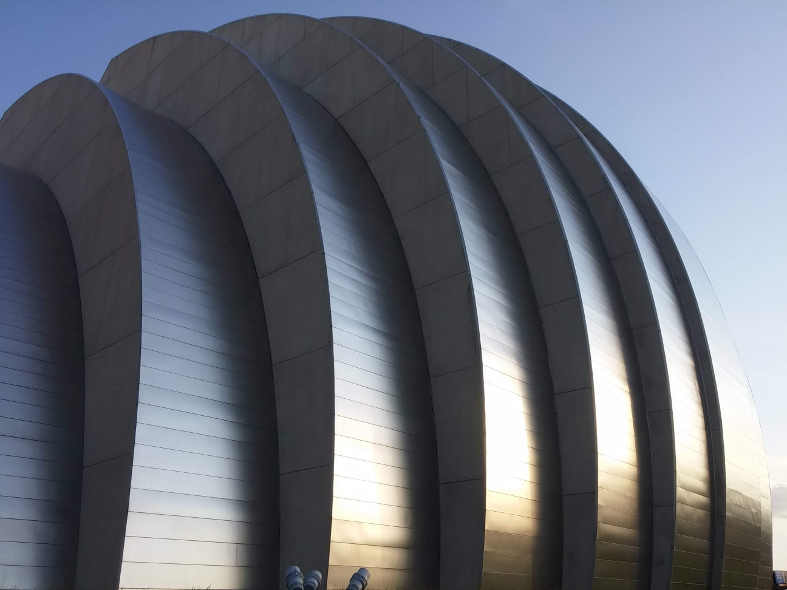 On a family vacation near Muskegeon, MI, I practiced in a local church where I found these fun little statues guarding the chancel.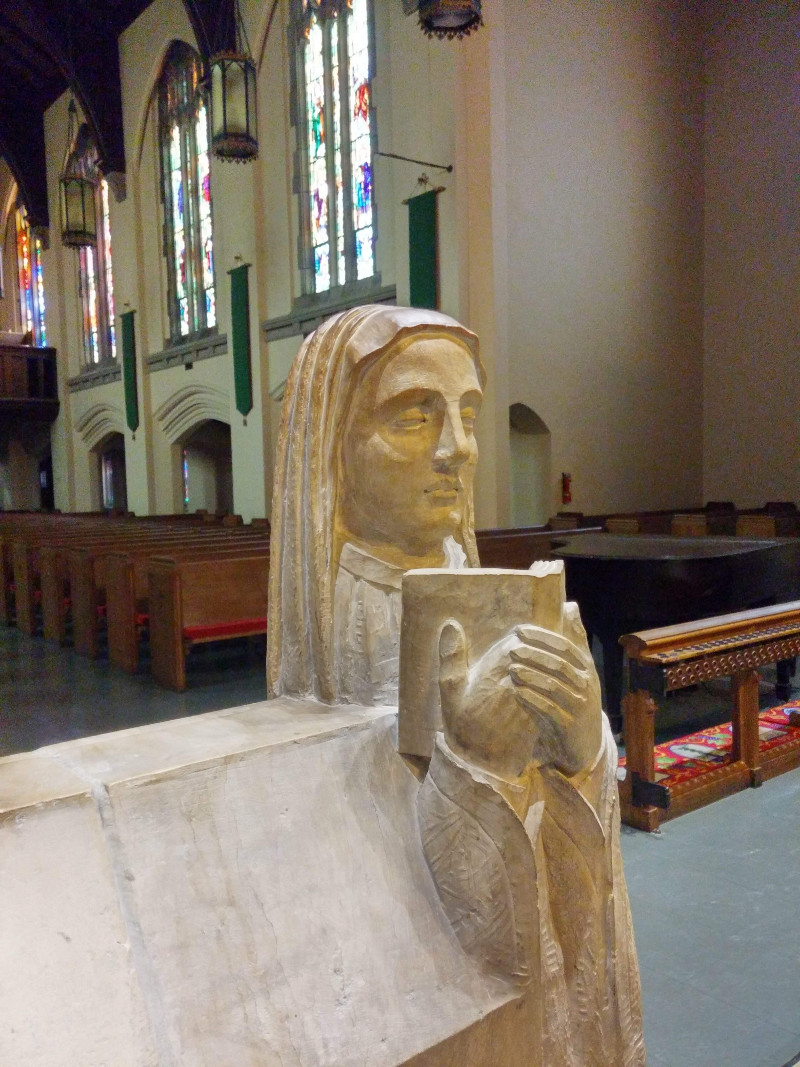 Then at the end of the month, I hoped aboard a WOW airlines flight to Europe (through Iceland, though not with enough time there to sight-see, alas…). My train from Amsterdam to South Germany stopped unexpectedly in Utrecht, where I wandered streets full of outdoor cafes and students on bikes, gratefully finding a hostel and bed for the night amidst the canals.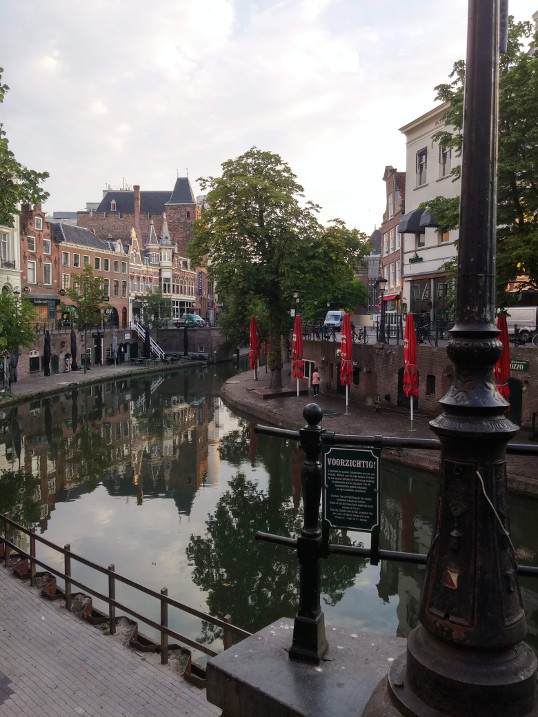 The next day got me to my destination – Tuttlingen, the home of my friend organist and composer Bernard Wayne Sanders (yes, Bernie Sanders). A long-discussed visit to him and his church included a concert on one of the organs where he holds forth – St. Gallus Catholic Church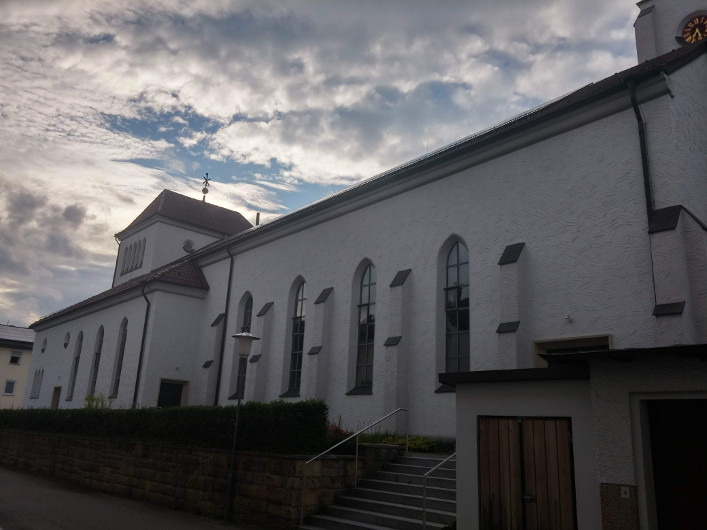 At his advice, I pulled together a "War and Peace" program, in honor of the 100th anniversary of the Armistice of WWI, being celebrated in 2018. I enjoyed using the "Spanish trumpets", (seen below) played BWS's beautiful Chant de Pax, and introduced some other American compositions to German audiences. Hanging out with Bernard was also lots of fun! (that's him, straightening the hymnals)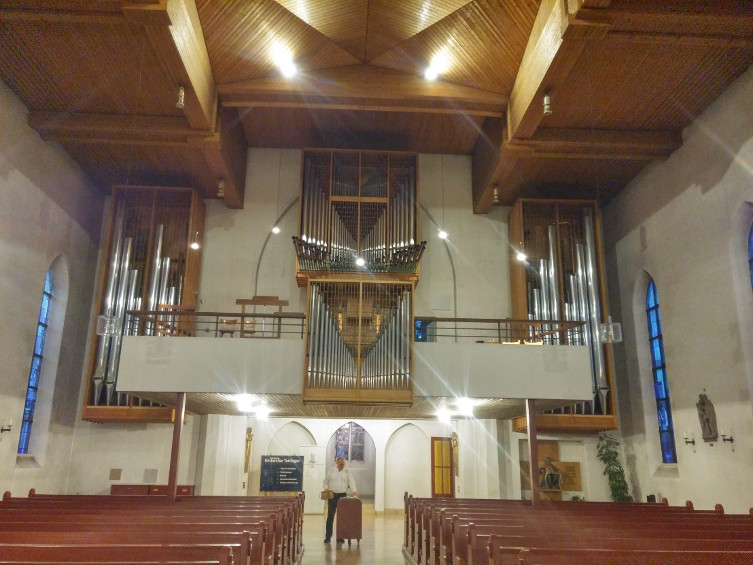 Then I traveled up to Bremen by train, where I met my family and we spent the week seeing old friends and favorite haunts of our Bremen years. (2004-2011). It went quickly and we all wilted in the unusual hot summer, but it was still a great time. These are the famed Bremen Town Musicians. The statue, that is.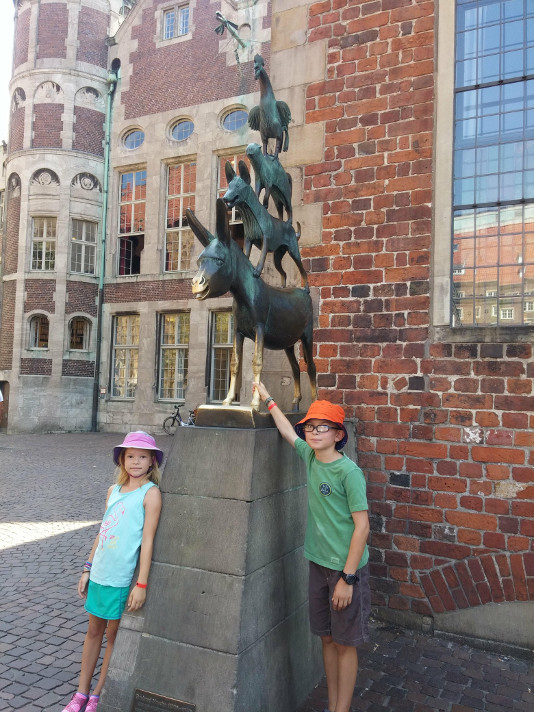 The following Friday found me on the train again, traveling to Tangermünde (on the Elbe, in the former East) to play the amazing Scherer organ from 1750.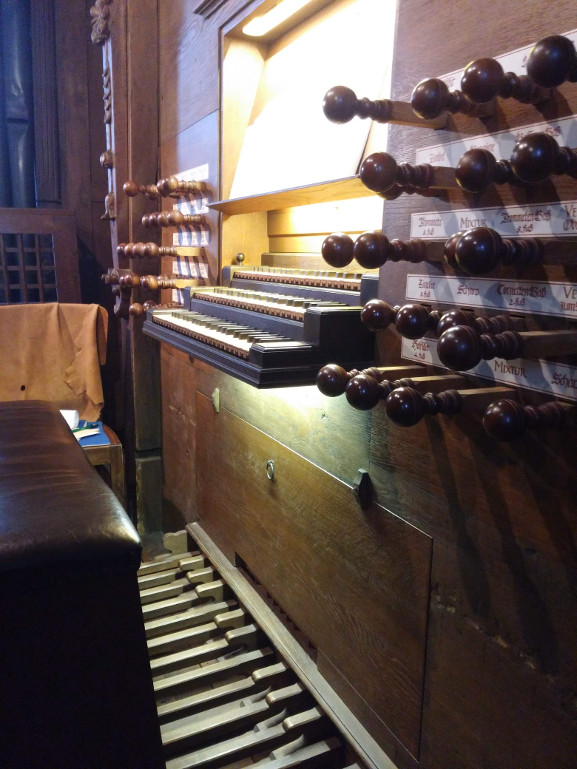 The city, celebrated it's 1000th anniversary in 2009, and the ancient city walls and watch towers are immaculately restored.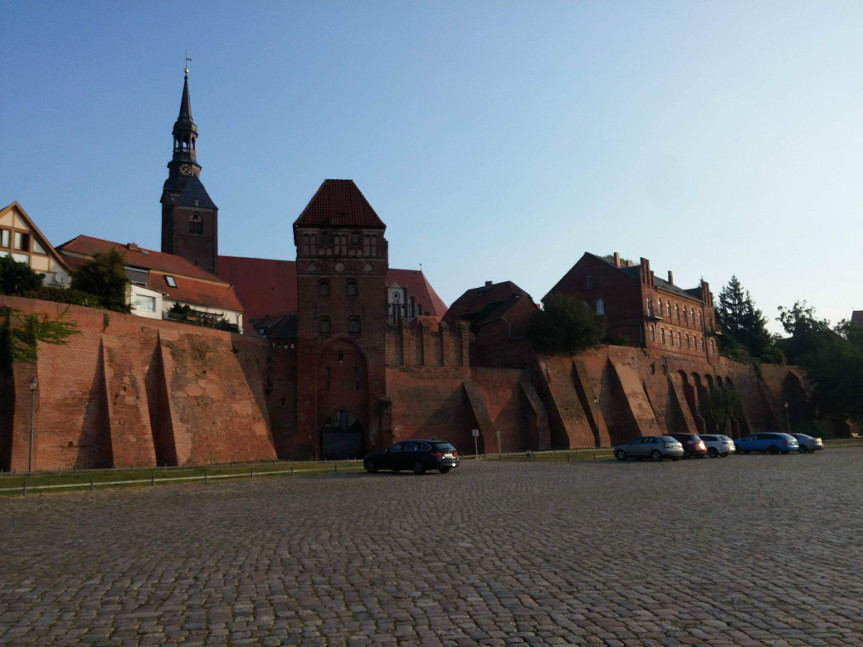 Walking down the cobblestone streets, and alongside the Elbe river (in between practice sessions in the church) were a perfect way to spend a few days. Friends Annette and Detlef came to hear me play on Sunday, and we enjoyed lunch and the ride back to Bremen together.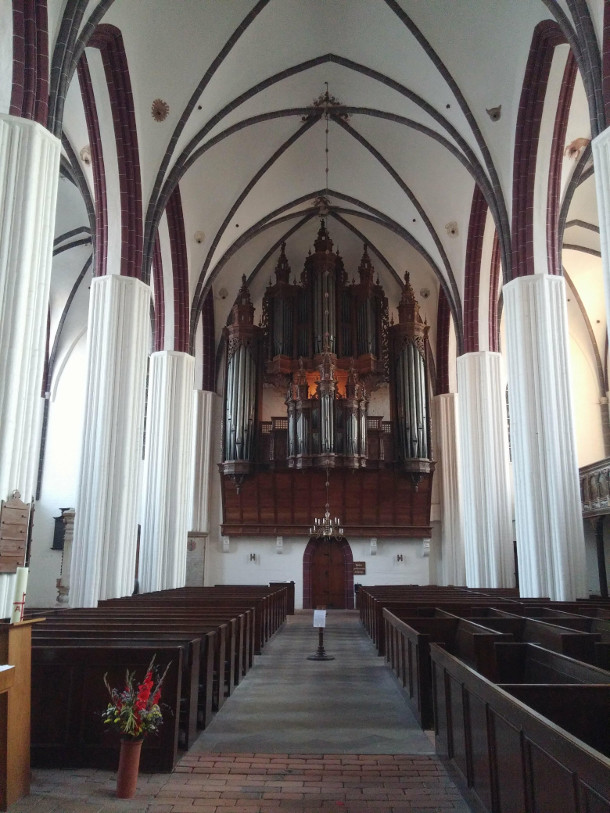 Sunday found us at our old Bremen Church, the Kreuzgemeinde, seeing lots of old friends, and then it was time to come back home.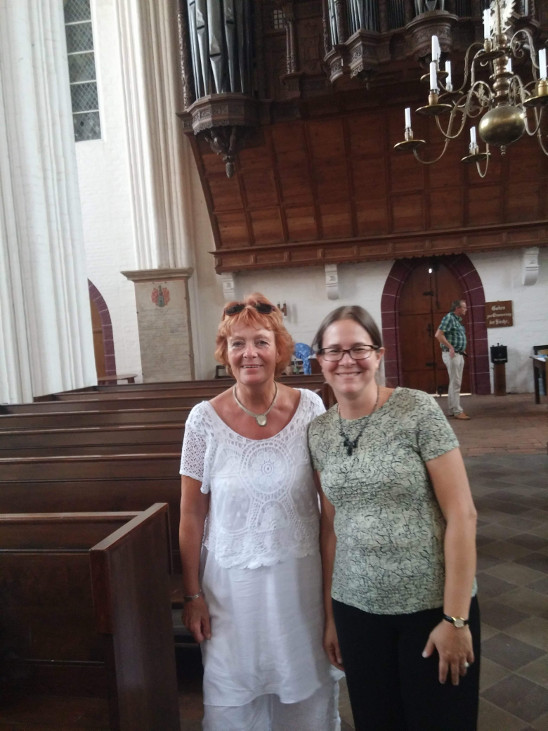 In August I played in Ann Arbor (perhaps the hippest city in Michigan?), at St. Francis Catholic Church. I played a program of American and Canadian music from the 21st century on the Letourneau organ there for a most appreciative and educated audience – as one would only expect in an educated town like AA.
Enjoyed hanging out with Kola from U of Michigan while there. Here I am with he and Jonathan from St Francis.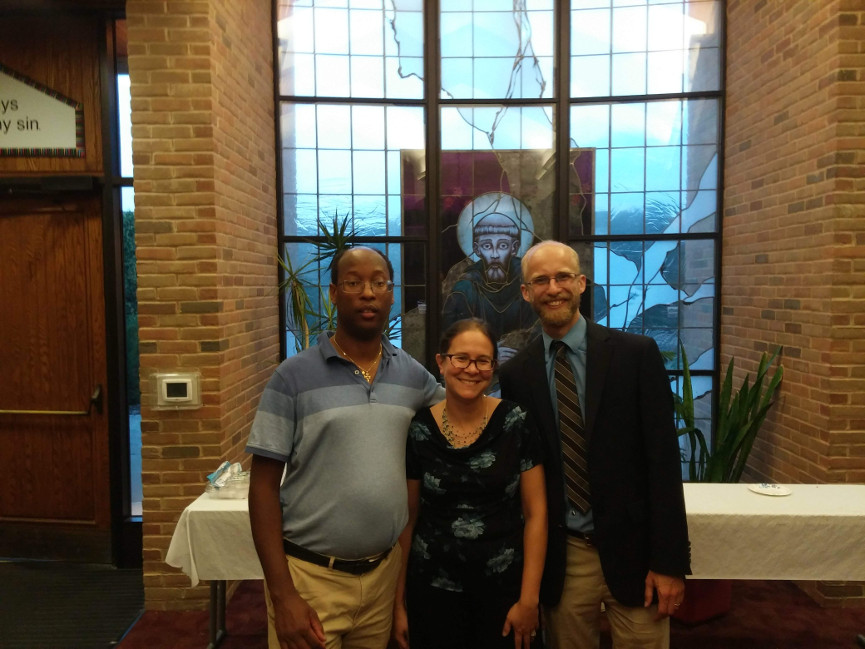 And with that, the summer was over. Alas!
But not to fear, organ fun can still be had stateside, even when summer has become but a memory…
September I had a few days in Ithaca, New York at the Westfield Center conference.
The organ at Cornell is a favorite!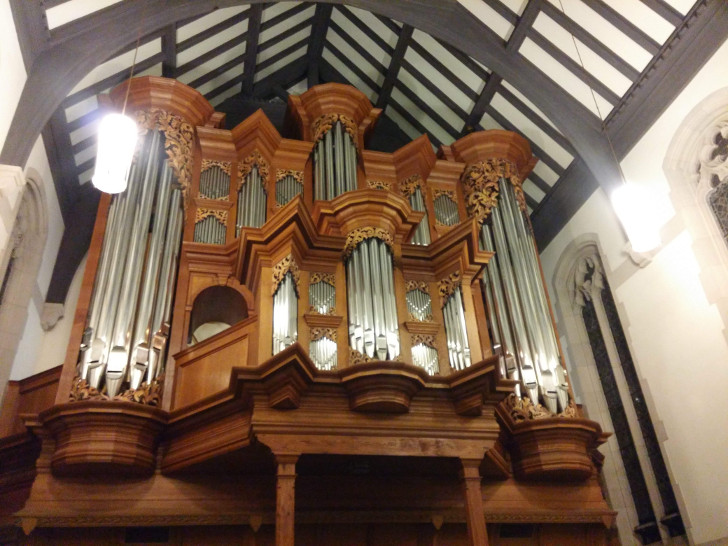 And the scenery of Western New York is always stunning, esp to a Midwesterner, who grew up around the rolling hills of Pennsylvania, and finds the flatness sometimes a bit… boring. Look at that ravine!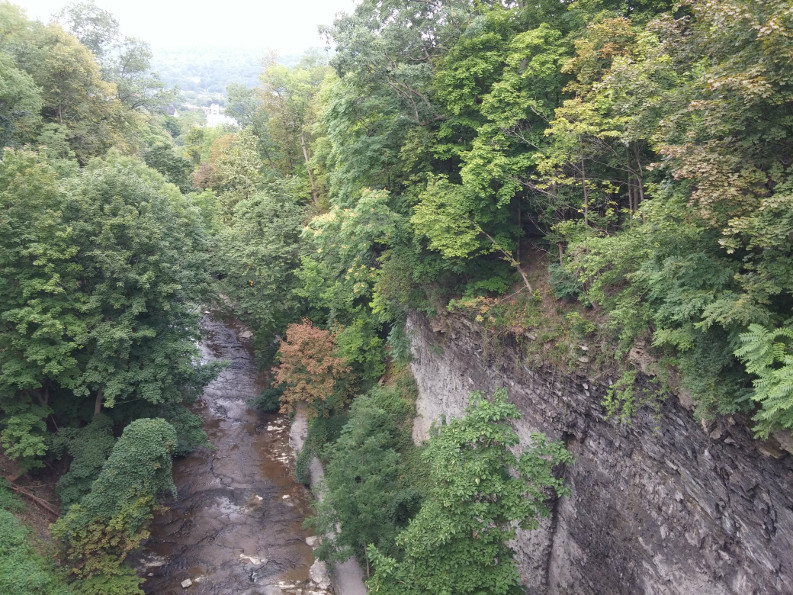 I also attended, for the first time ever, the fall Conference of Church Music at University of Michigan.
Ann Arbor offered three things that made it worth the drive over from Holland:
Organs (here, the iconic Hill Auditorium Skinner)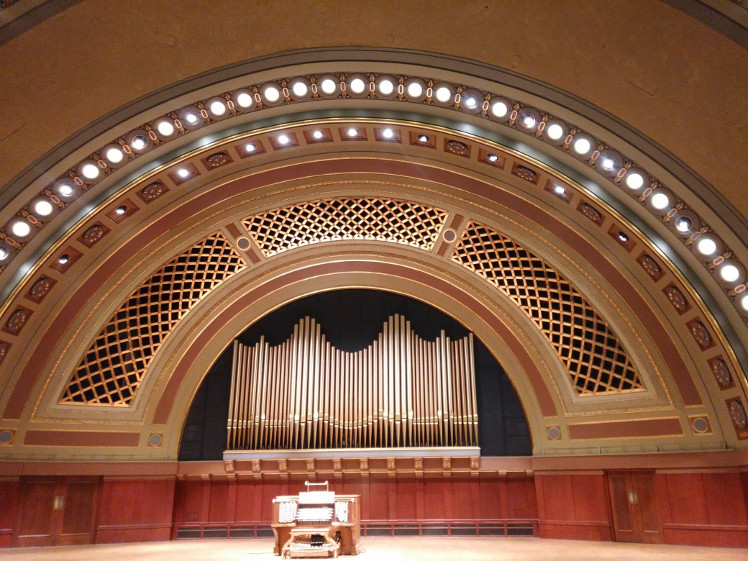 Bookstores (my pal Steve recommended this one, the Dawn Treader Book Shop, which he remembers from back in the day. Old school bookstore still going strong!)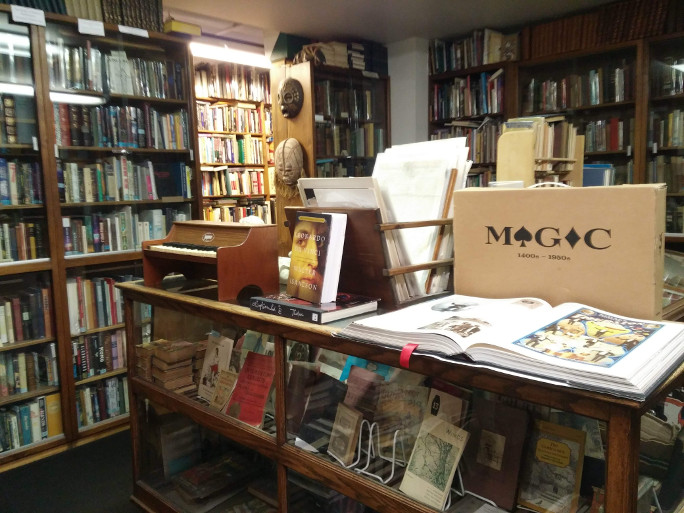 and friends – here, my favorite host of a nationally-syndicated radio program about the organ-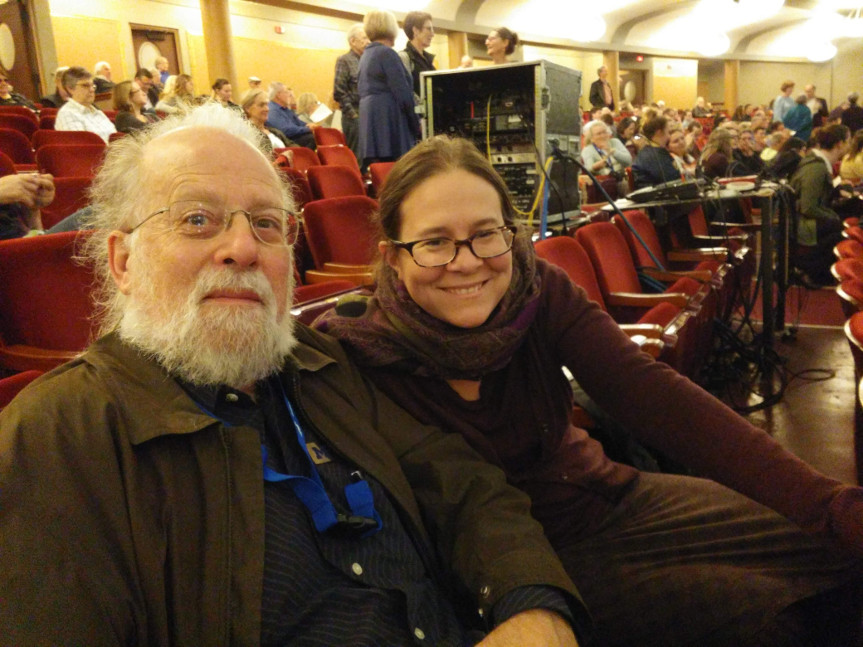 The other fun of the fall was being at West Point in New York state, the military academy of the US Army. Among many points of interest there is a huge cathedral-like space, called the Cadet's Chapel,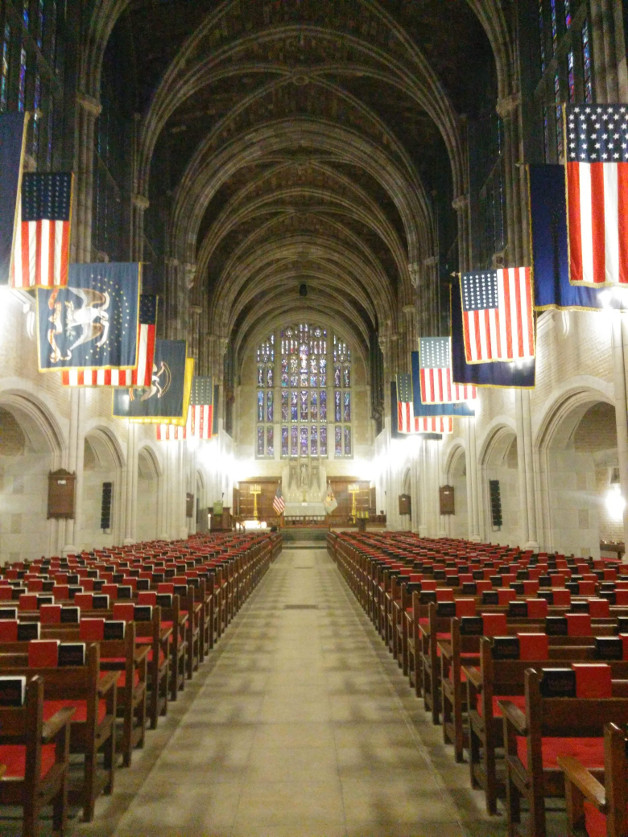 with a mammoth pipe organ, befitting a military chapel of the US Army!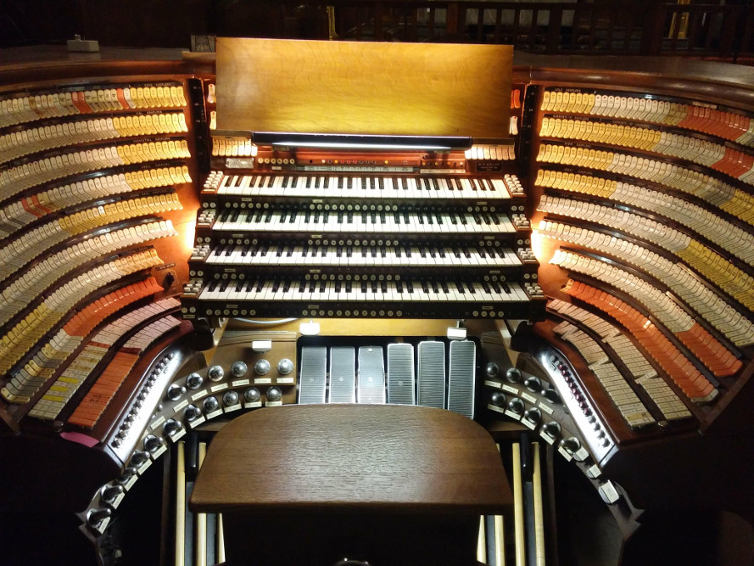 It was great to see old Wheaton friend and fellow piano major, Krista and her family, who even took me to a West Point football game.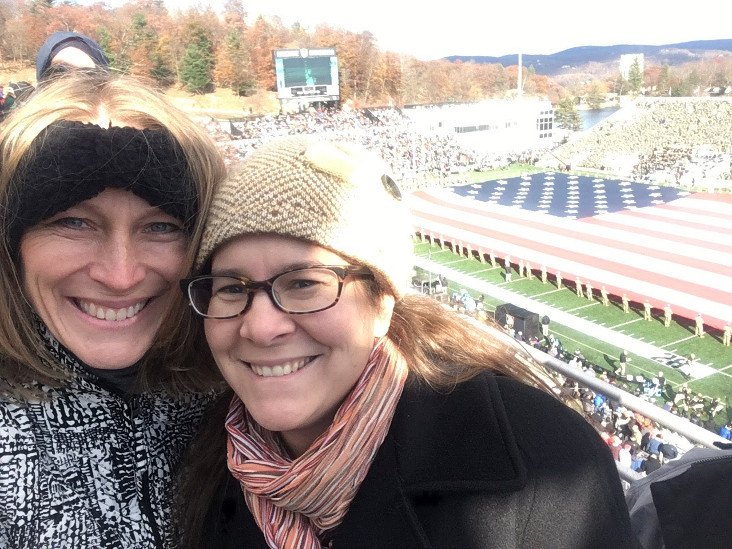 Another friend from even longer ago, Dave (we met at summer camp after 8th grade!), drove up for the concert, and we hit Ellis Island the following day. We signed up for the Behind-the-scenes "Hard Hat" tour of the entire island, which was fascinating and educational.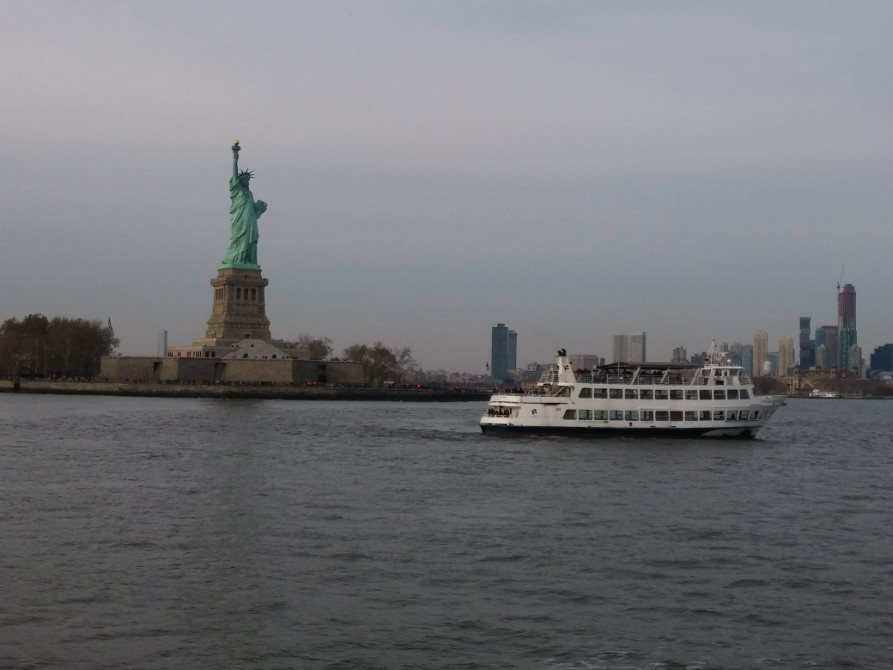 I really enjoyed seeing artwork by the French artist JR interspersed with the ruins,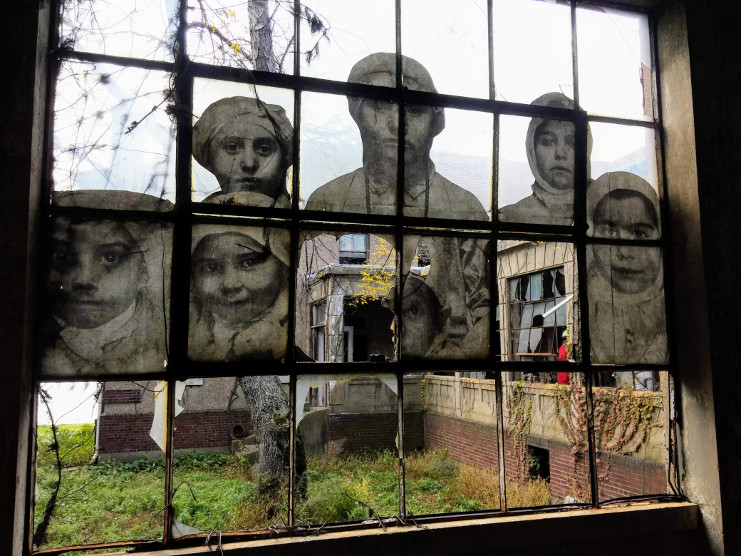 and our guide was wonderful. I think you'll agree that I definitely rocked my hard hat.