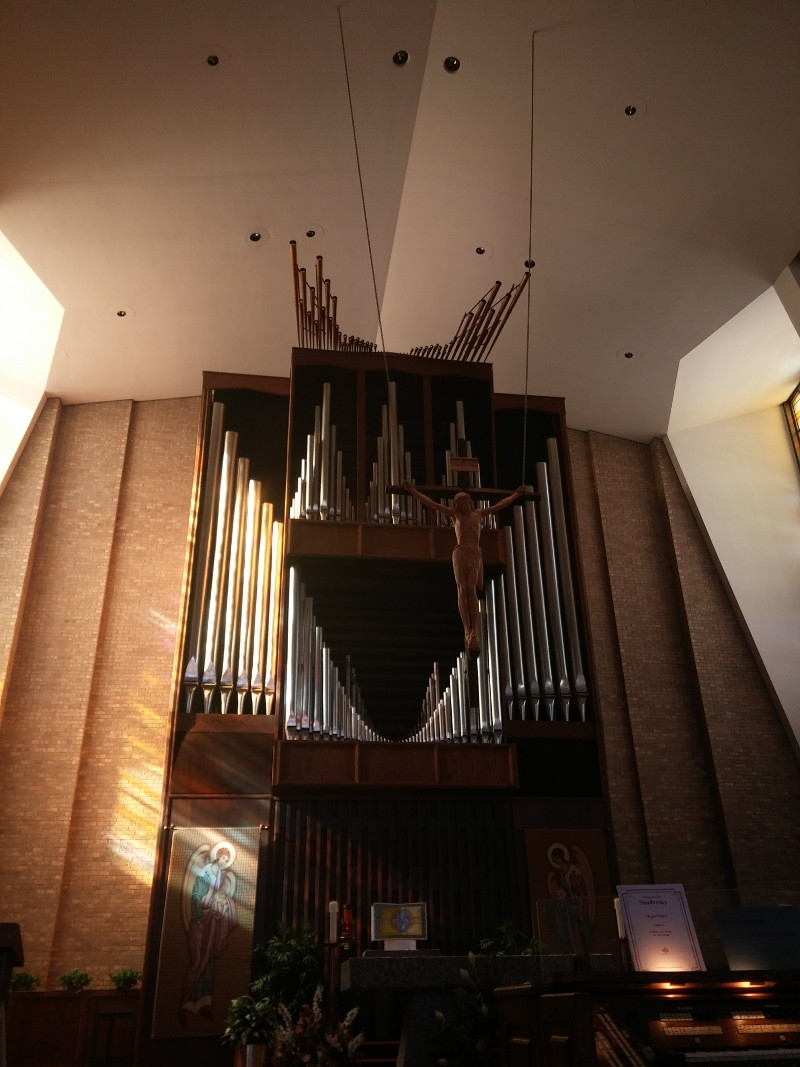 During the Midwest's "Polar Vortex" of January 2019, sitting at home watching the snow pile up, it seems like a good time to update the blog again.
In the dead of last winter, January 2018, I found myself driving over to Lansing, (right in the middle of the Hand)
for a concert I played for the Lansing AGO, at St. Thomas Catholic Church. At AGO dean Barbara Hiranapradist's request, I fashioned a program using both works by and inspired by Bach, as well as contemporary composers. Called Songs for my Daughter, it was quite effective on the instrument there.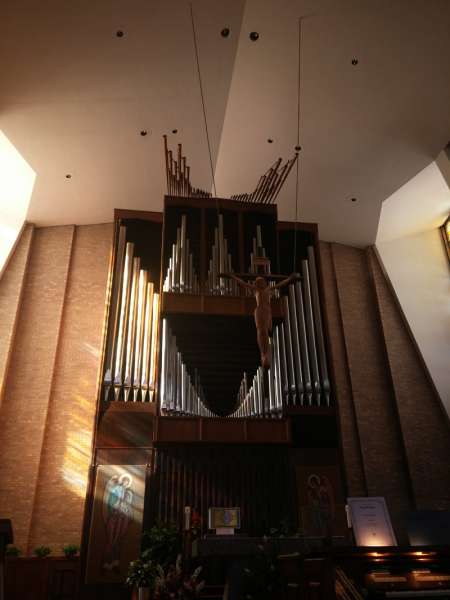 I even found a use for the Pontifical Trumpets!, seen sticking out of the top of the case here.
A first for me was walking out after intermission, getting to the organ, and realizing I'd forgotten to put my organ shoes back on! Nothing a sense of humor and a witty quip couldn't handle…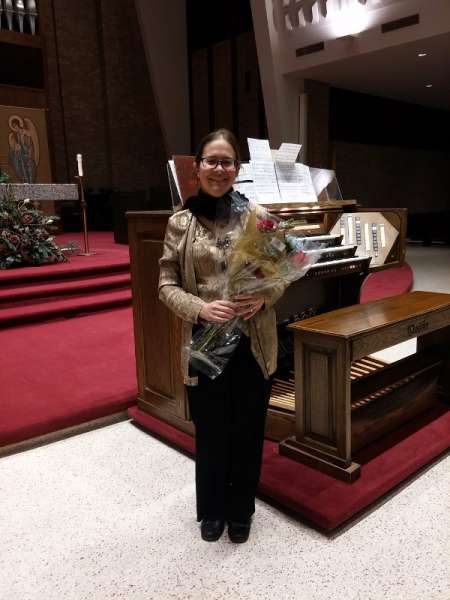 I had a busy March, with two trips. First was to NYC, where I played at Central Synagogue,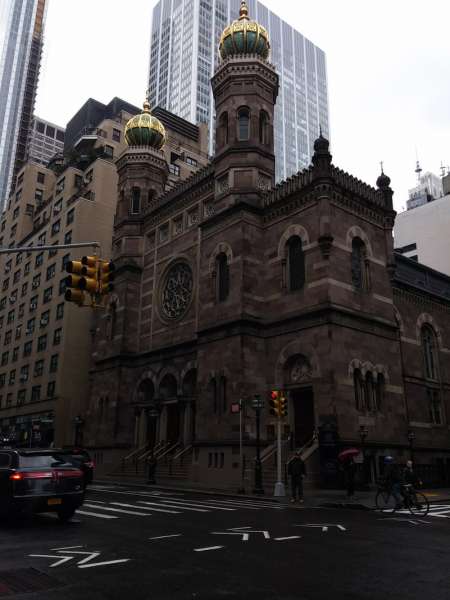 a gorgeous old building on Lexington and 55th in Manhattan. It's a beautiful space inside as well, very grand and ornate, and full of colors.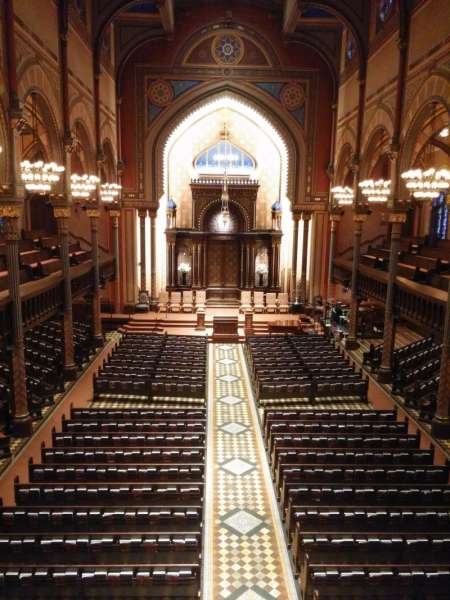 Gail Archer runs the organ series on Tuesdays at Noon, on the Casavant organ from 2001.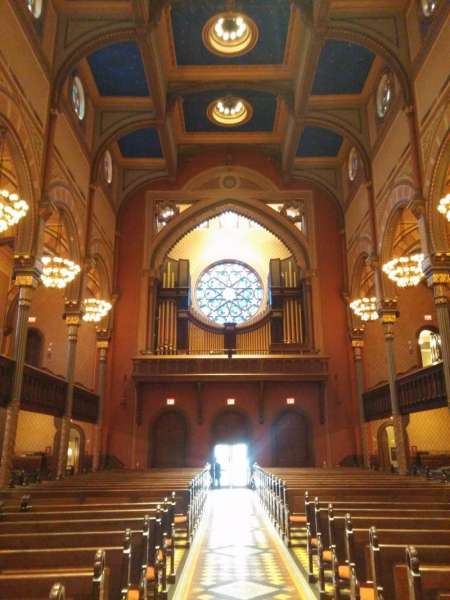 It was fun seeing a few aspects of the organ that were specifically chosen for a synagogue organ – the Klezmer Clarinet and Shofor stops!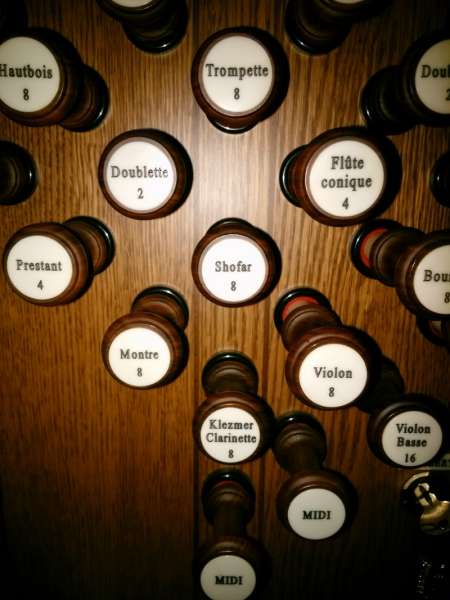 It was the first recital I've played where audience members had to walk through a metal detector to enter the building (understandable in today's climate), and I had fascinating chats with audience members afterwards, including one idiosyncratic woman who bartered to trade my CD for one of the good luck baby booties that she knits herself, and apparently hands out for their special spiritual properties. (only in NYC…)
In addition to my musical exploits in the big city, I got to see an old friend from grad school days- Suna, who has been living her musical life in the big Apple for the last 15 years.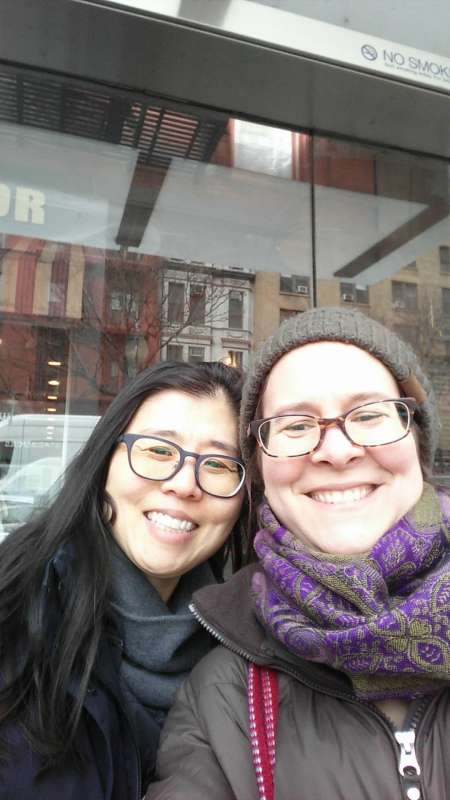 I did the mandatory book store stop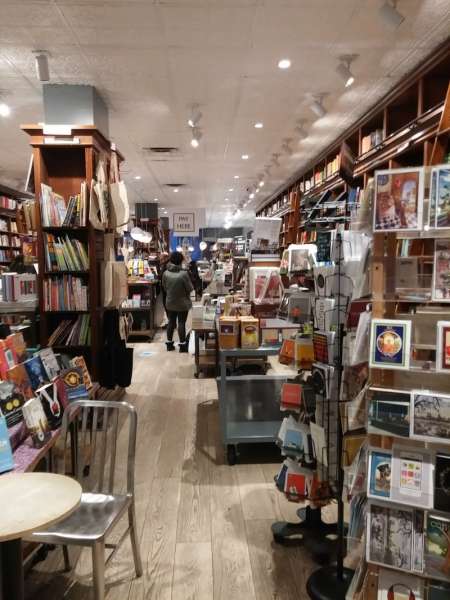 and also checked out a show on Broadway (the hilarious comedy The Play That Went Wrong), ate at hole-in-the-wall restaurants, walked the streets looking around, and visited the Metropolitan Museum of Art for the first time in many years,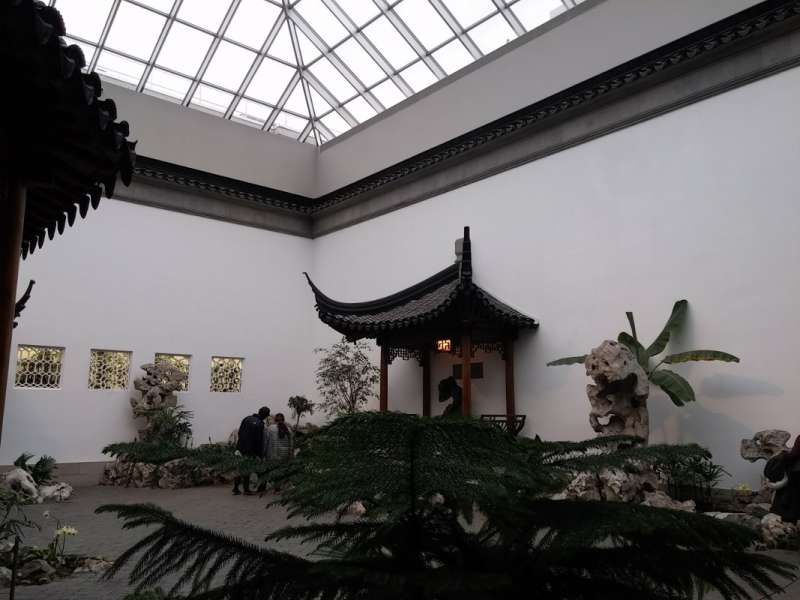 a favorite museum of mine since childhood, where I still love getting lost in the galleries and gardens.
I also checked out the NY Public Library, with it's massive reading rooms of oak paneling, gigantic painted murals and huge windows. Of course, nowadays, everyone there is just one their phones…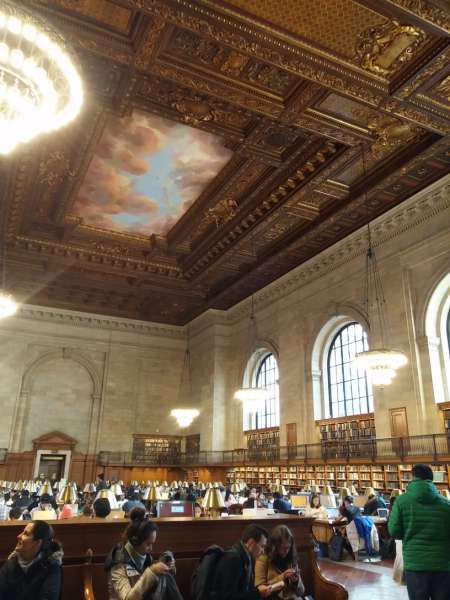 No sooner was I home than I was off again, to Kansas City, MO my first ever visit! I was there to play the amazing Pasi organ at Westpoint Presbyterian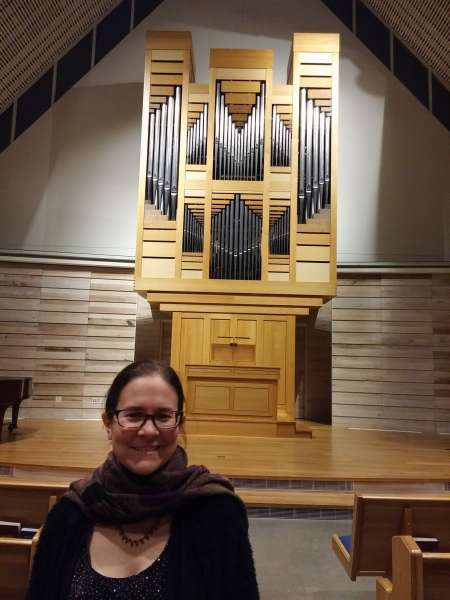 Not only is the organ fabulous, but the church, built after a devastating fire, is full of windows and light, with clean lines and beautiful natural materials.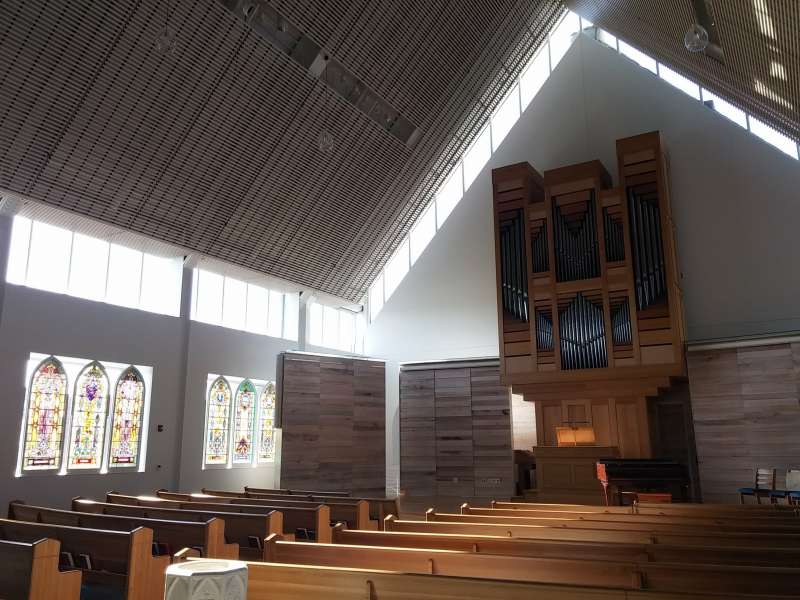 While there, new friends Boyd and Louise took me out for a progressive BBQ dinner, hitting some of the more famous spots in town. All of them were rather dive-like in appearance (but that's how you know it's going to be good…), and heavenly in taste! Thank you Boyd and Louise!! 🙂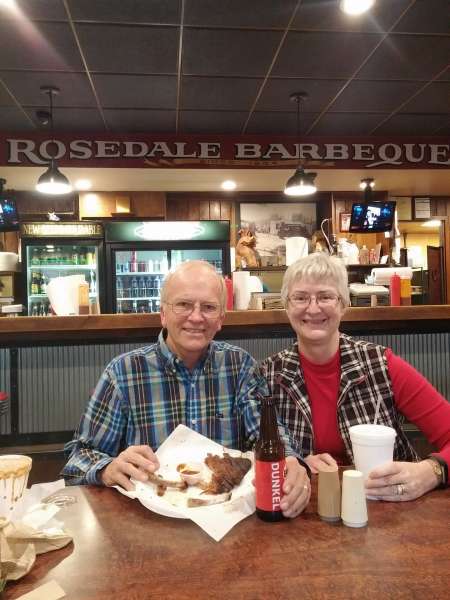 I also had the chance to meet the lovely Elise Bickers and the just-as-lovely Richards and Fowkes she plays in Prairie Village, KS.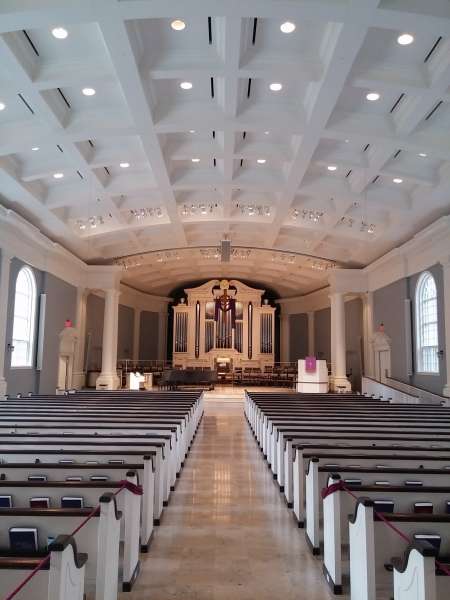 I whiled away a pleasant morning in such company!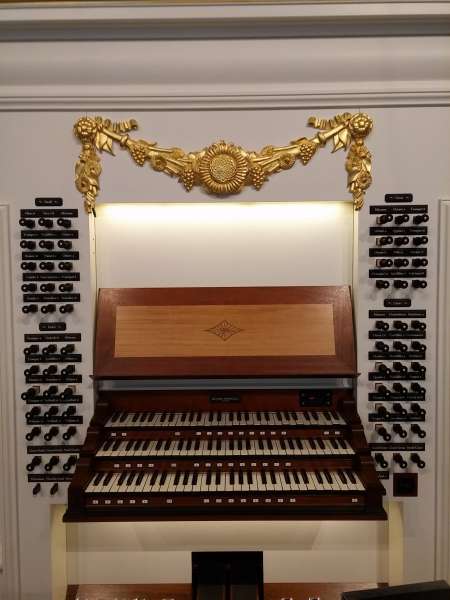 After my concerts, my gracious hosts Stephanie and Tim and I hit the town to really indulge in a post-concert celebration of excess.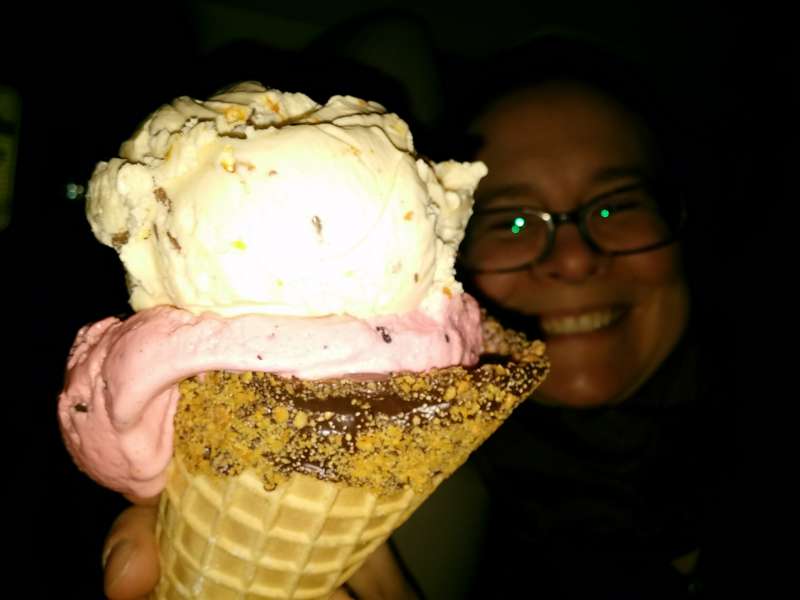 Excessive servings of Ice Cream, that is….
The Kansas City art gallery also was a great place to spend a few hours,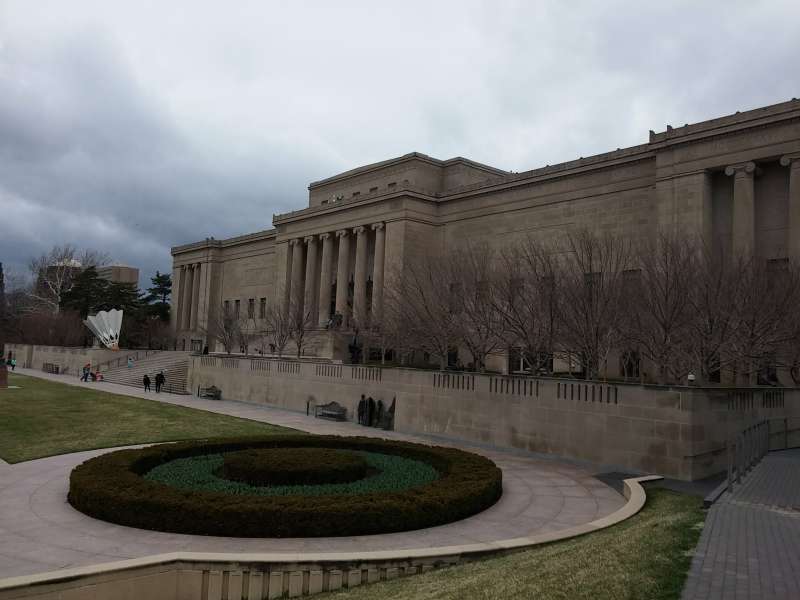 where this 18th century painting caught my attention. There are some great expressions captured here! I empathize with that keyboard player.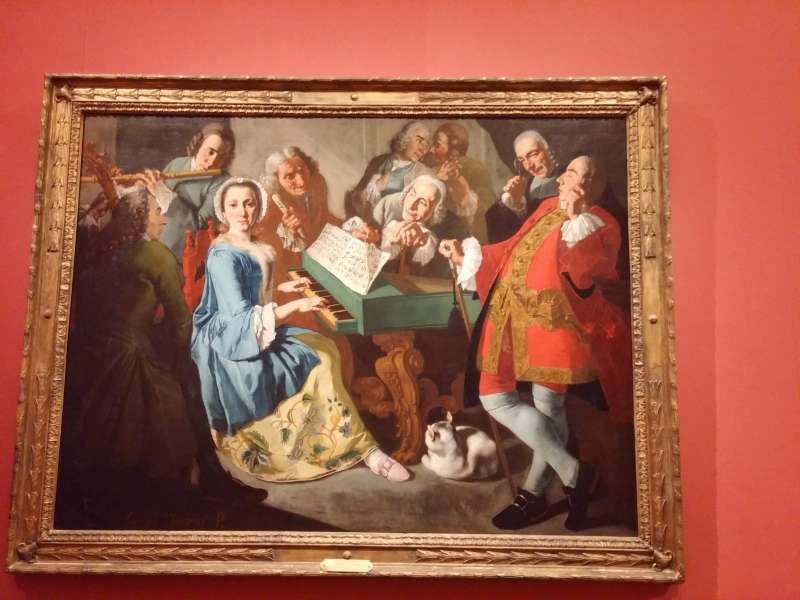 On the way home, perhaps for the first time ever, I was switched to an exit row! (working on being grateful for small things during the hassles of traveling)
And I stopped at one of my favorite airports (it's a little scary that I can now use this expression), Minneapolis, with this great bookstore. Someday I will visit the original one…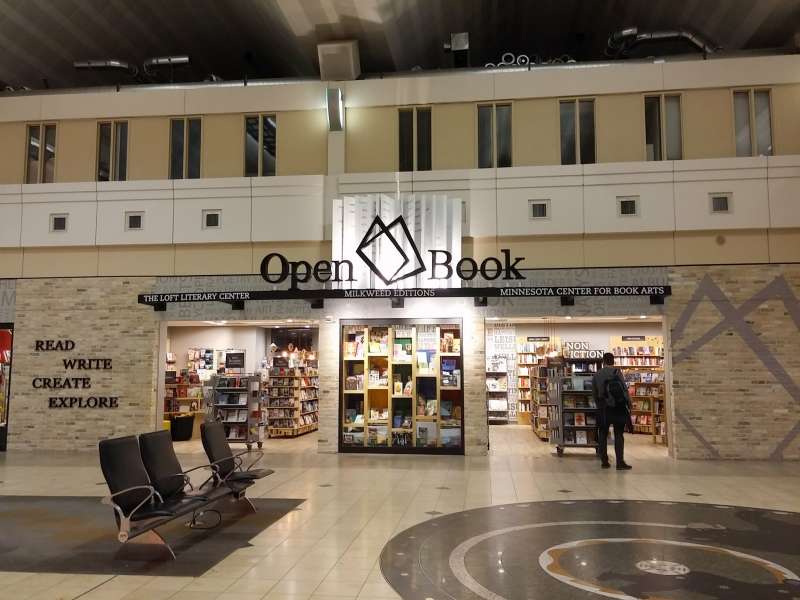 I also played a noon-day recital at Park Church in Grand Rapids in May, on the grand EM Skinner there, surrounded by the light of Tiffany Windows. An embarrassment of riches, indeed.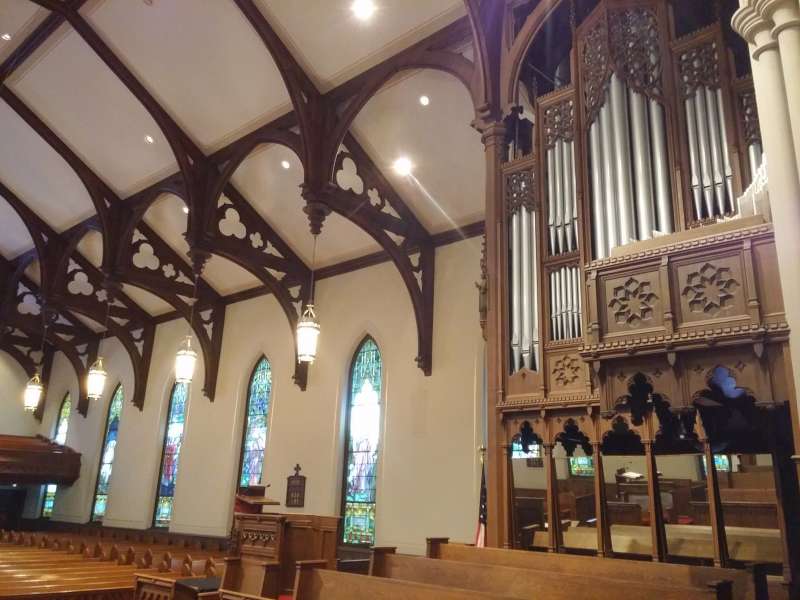 I subbed at the Cathedral of St Andrew in Grand Rapids in April, and got a photo of one of my favorite aspects of this place, those little stars painted on the ceiling! Playing the Letourneau there is also fun, of course.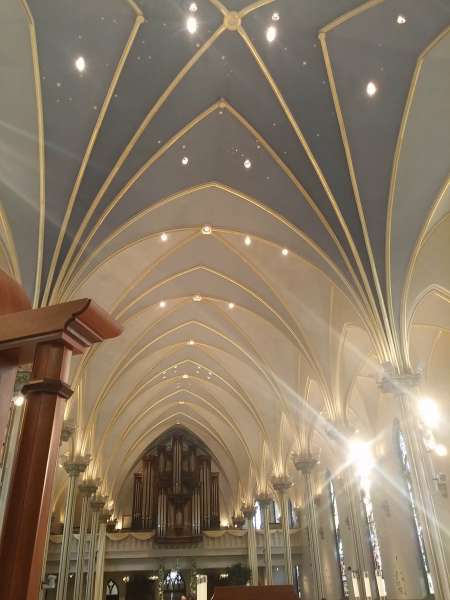 Then it was Tulip Time in Holland. I played a concert of Dutch organ music through the centuries, and dressed up with my kids to march in the Street Scrubbing portion of one of the local parades. I almost look like I belong here…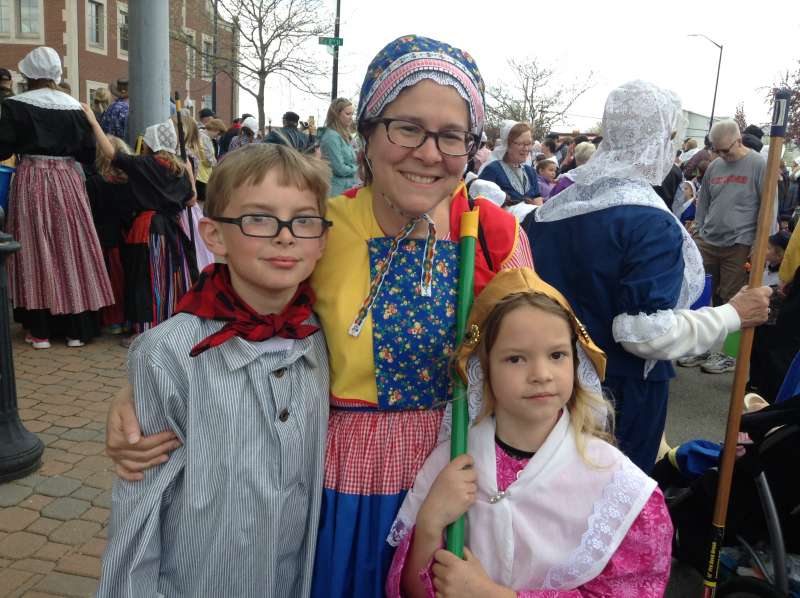 Our AGO chapter participated with others to join in a hymn sing organized by the ambitious former director of GIA publications, Mr. Hymn Sing himself, Bob Batastini. Local organist pals Phil and Peter and I played a bunch of super cool too-hard-for-your-average-congregation modern hymns by Hampton, Herd, Proulx, etc. Fun was definitely had by all!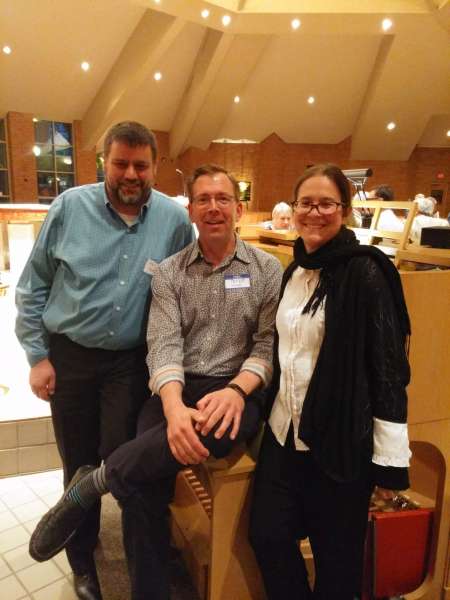 I've started practicing carillon again, in downtown Grand Rapids, on the Grand Valley State University instrument. I'm still rusty, (so to say…) but it's awful fun to ring some bells again.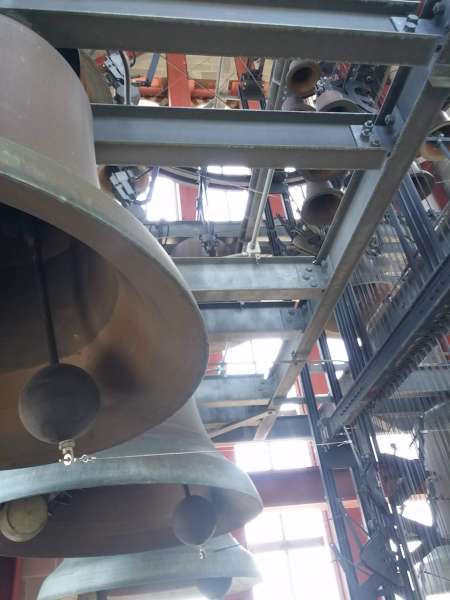 And in non-classical music news, we went to hear two music legends this spring. Dr. Lonnie Smith was at Hope College for the Jazz Organ Summit and in spite of an apparent sickness, he absolutely rocked.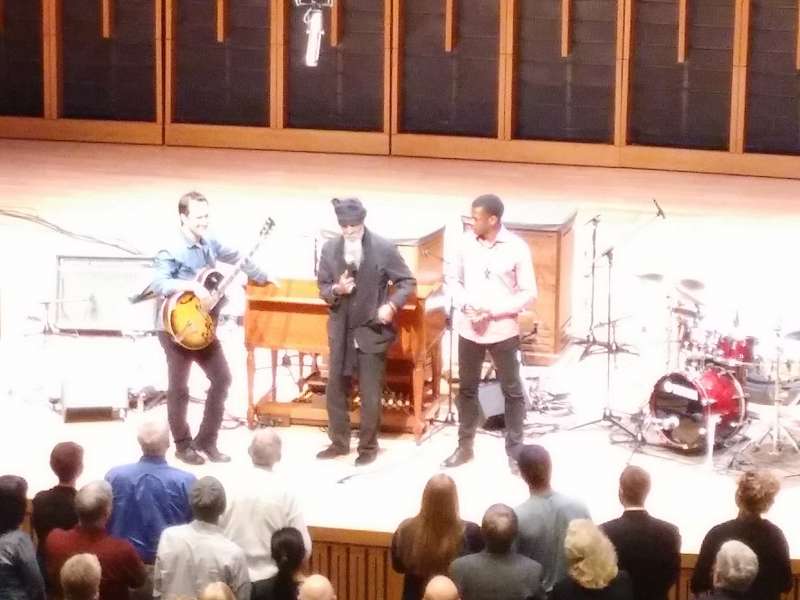 Then Herbie Hancock played in Grand Rapids at the fabulous outdoor venue Meijer Gardens, and the 78-year old and his band were a force to be reckoned with.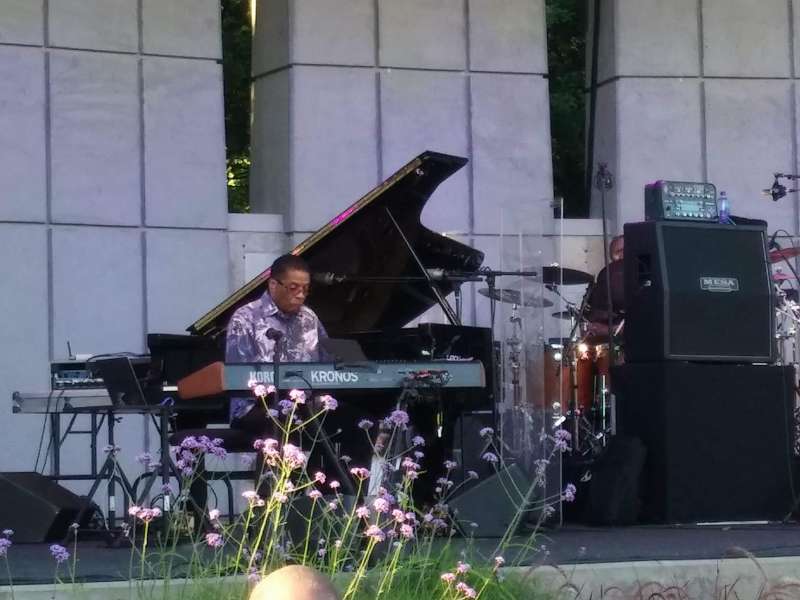 I hope when I'm these men's ages, I'm still having as much fun making music as they obviously are.