I haven't written a blog entry in quite some time, because for awhile I wasn't sure if and when we'd ever have live concerts again. But since we are finally returning to live music, it turns out that I have some stories and pictures to share from those strange days.
I played quite a few livestream concerts in 2020, which were always an adventure in their own right, but often not very picturesque, so we'll skip most of them in this retelling.
There was a brief period in fall of 2020 when we thought (prematurely) that life was getting back to normal. In that window, I was lucky to have a concert in Cincinnati, OH, at Hyde Park United Methodist Church, where friend and organist/composer-supreme Brenda Portman had invited me (pre-pandemic) to play on the concert series. I played a program of Music by Women Organists on their Casavant organ.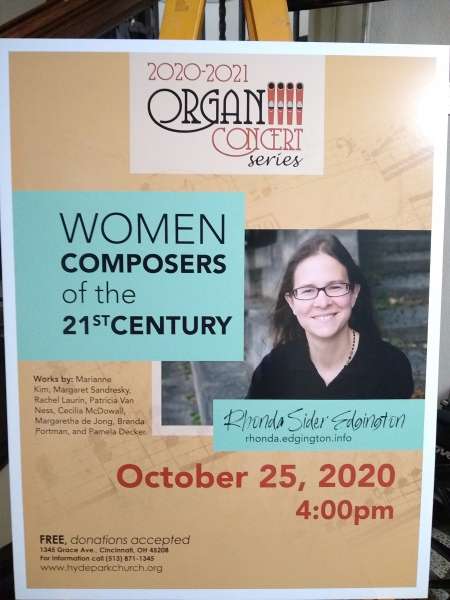 And because I'm a nerdy organist, I couldn't resist visiting another church while in Cincinnati – home to two amazing new organs. Christ Church Cathedral has an Italian-style instrument in the chapel, built in 2018 by Fisk, and gorgeous.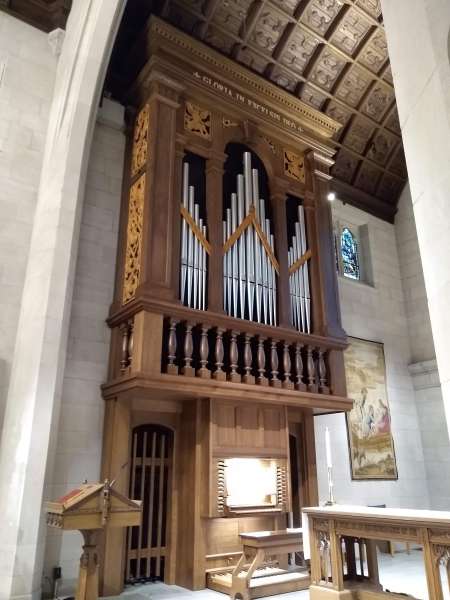 While I was there, the craftsfolks from Richards, Fowkes were installing their amazing new instrument in the sanctuary.
Both were lots of fun to play.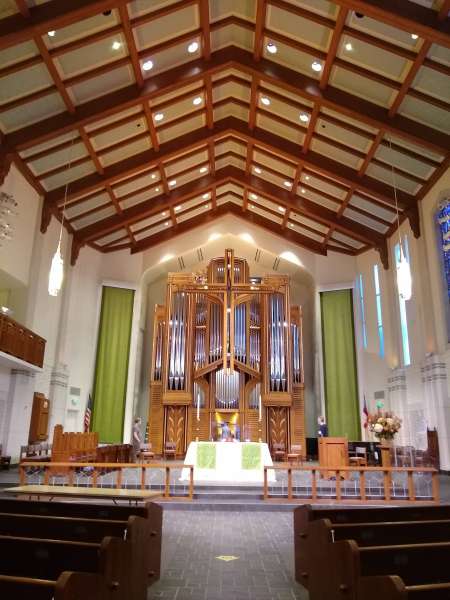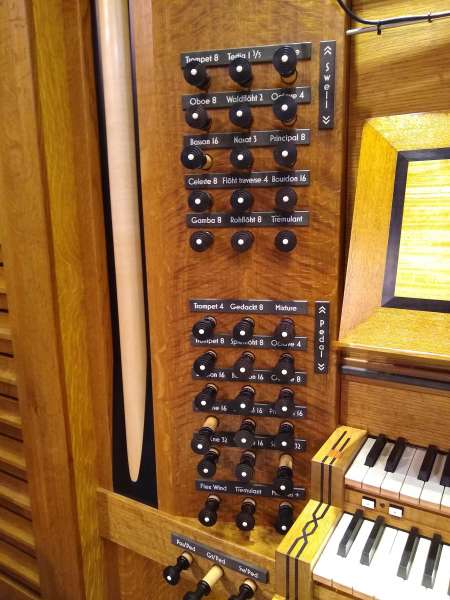 It was a real treat to travel again, stay in a hotel, visit parks and sight-see in a new place, and go out for meals and music gossip with colleagues. I felt spoiled to be able to do so again, after being home for so long, and newly thankful for such fun perks of my job.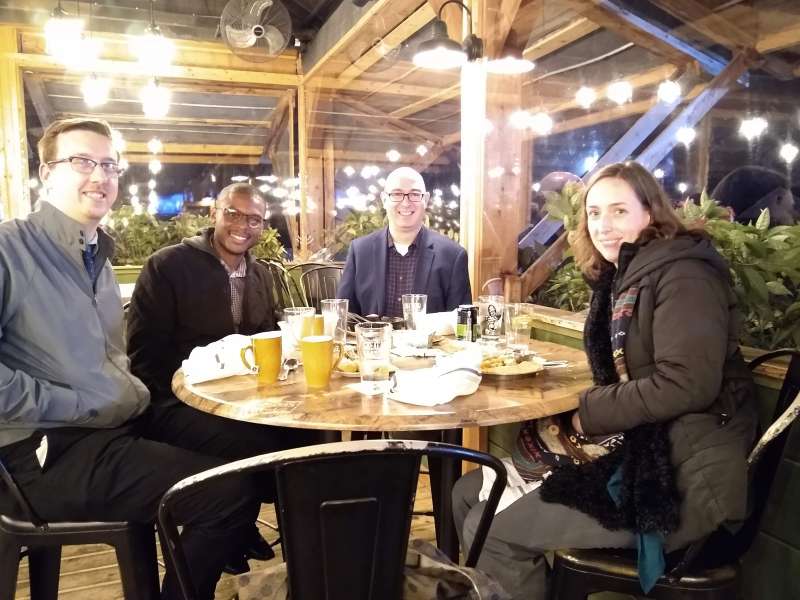 December brought another livesteam concert at home, this one special because it was a combination of Music and Poetry, with some favorite writers and fellow Hope Church folks – Laurie Baron and Curtis Gruenler, and lots of chamber music with friends.
https://www.facebook.com/hopechurchholland/videos/hope-church-advent-2020/173102494549457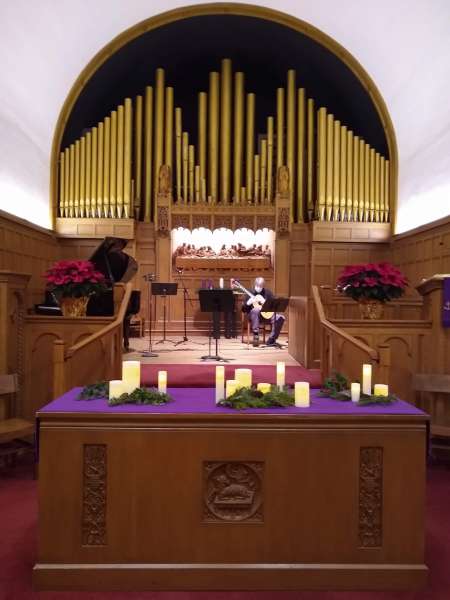 In early 2021, Brian Reichenbach traveled over to my side of the lake, and we recorded an album together at Second Reformed Church in Zeeland, MI – a project we'd been talking about for some time. The CD contains all music by living composers – some great pieces by friends and colleagues, as well as composers we don't know (but might like to!) The album is out now, available for purchase from us (Great Lakes Duo), as well as streaming on all the usual platforms.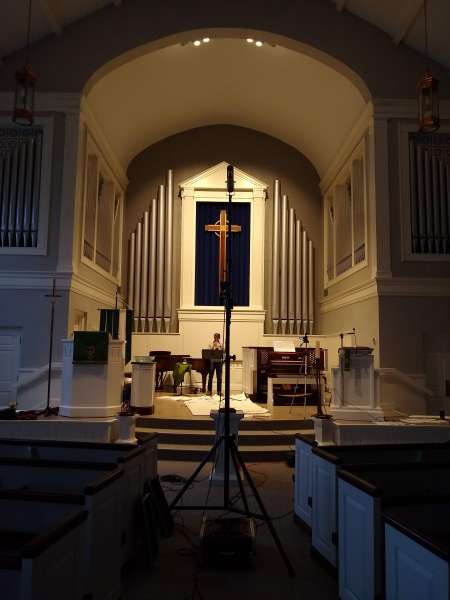 In March, 2021, I drove to Hillsdale, MI to visit the new Fritts organ at Hillsdale College. This is an impressive instrument in a very impressive space, and was a real treat to play for an afternoon. I was also doing reconnaissance on a piano that you'll be hearing more about soon.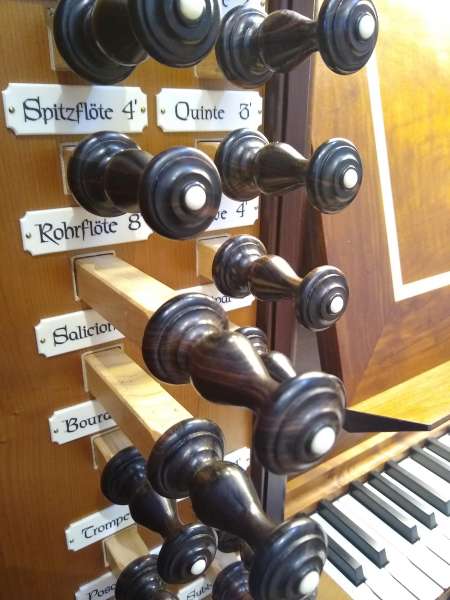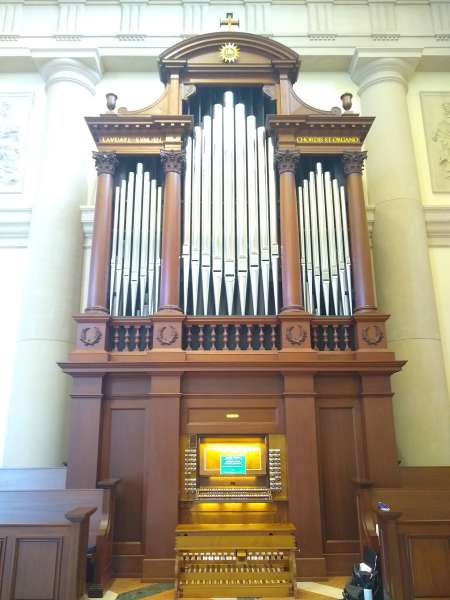 April 2021 was the 100th birthday of a musical hero of mine, American composer Margaret Sandresky, and I played a concert of her organ works at Calvin University's chapel – another livestream, that you can still watch here-
https://vimeo.com/event/684136/videos/535050159/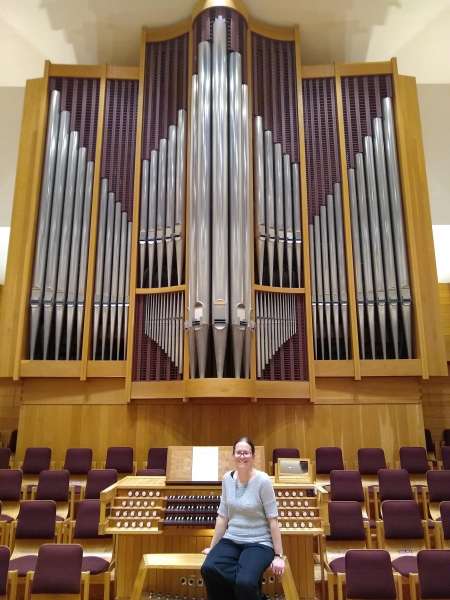 In May, for Holland's annual Tulip Time Festival (canceled in 2020, and much reduced in 2021), we held an outdoor concert in the parking lot of Hope Church, with small stage, electric piano, and two friends playing Bass Trombone and French Horn in chamber music pieces. Fun was had by all – and great weather as well!
During the Schubert, we could hear birds chirping in the trees, and the wind picking up, which made it all even more perfect (and so Schubertian).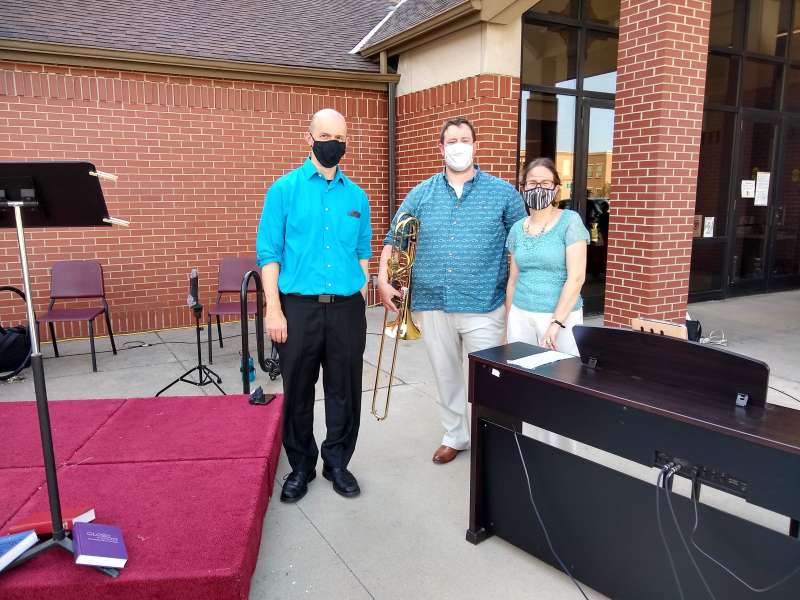 June brought a new piano to our house! My good friend Ric from Bloomington, IN was ready to sell his lovely Steinway, and we had the perfect spot for it (though our kids remain unconvinced that a piano is worth all that space in our living room.) I'm fascinated by the work of piano movers. How do they do it?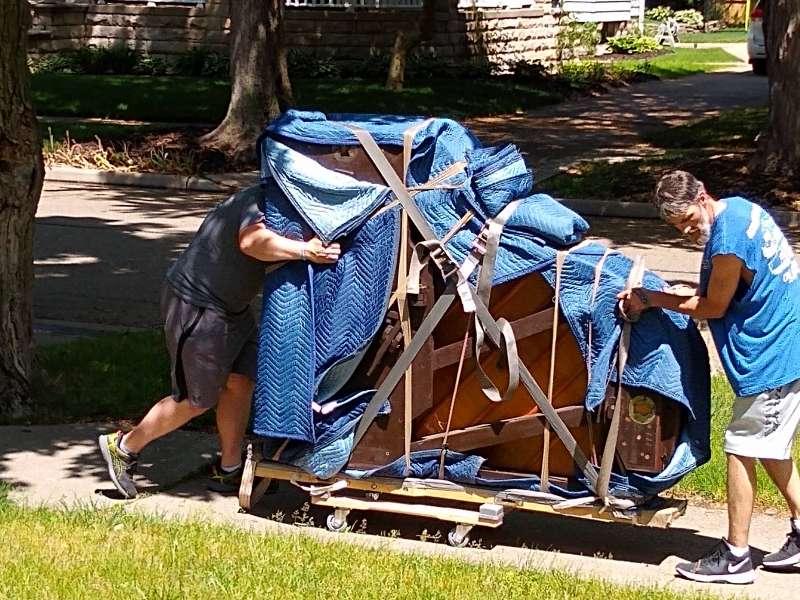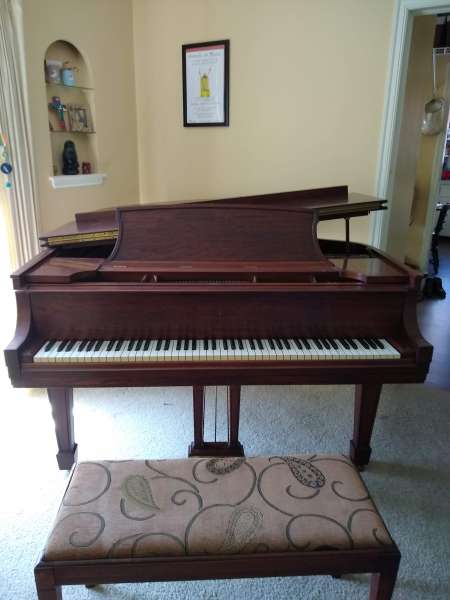 July started out with an exciting trip, and definitely the organ-highlight of the summer: I was in Boston, to play the Grand Organ at Methuen's Memorial Music Hall.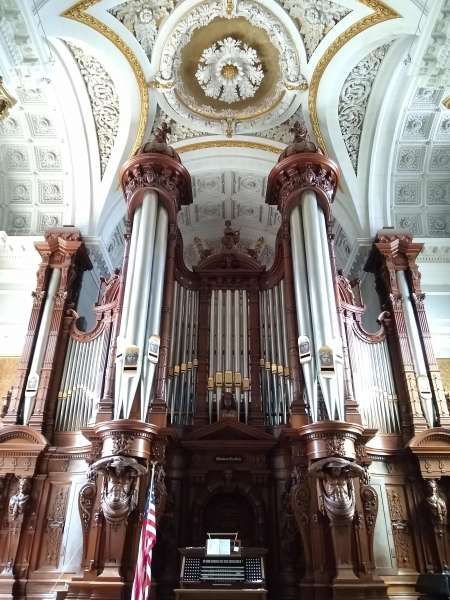 This was postponed from 2020, and it was such a treat to play in this iconic hall. Esther came along with me on the adventure, and we had fun meeting up with some old friends in Boston, going to the beach, whale watching, eating lobster, etc. All the Boston things!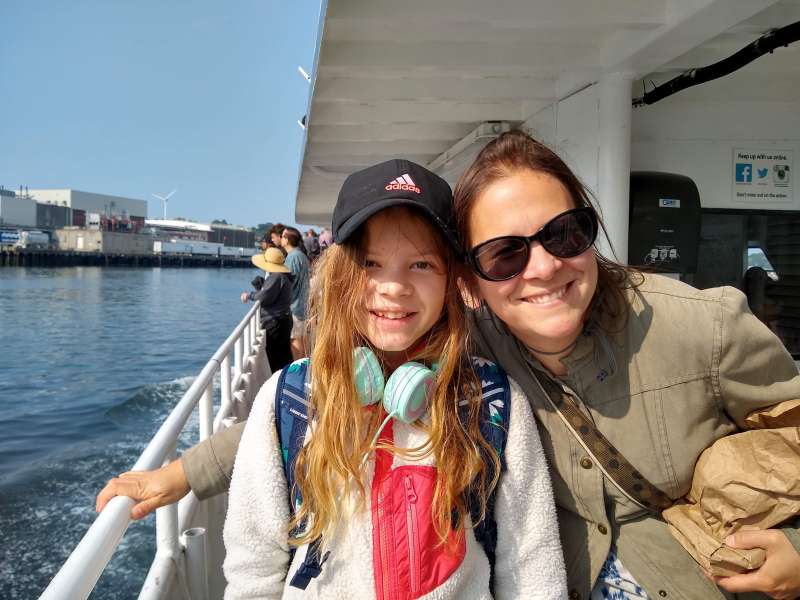 My program at Methuen was one I was particularly pleased with – all Boston composers, from Amy Beach and Arthur Foote, to Daniel Pinkham, and living composers like Carson Cooman (who was there in person!), James Woodman, and Patricia Van Ness.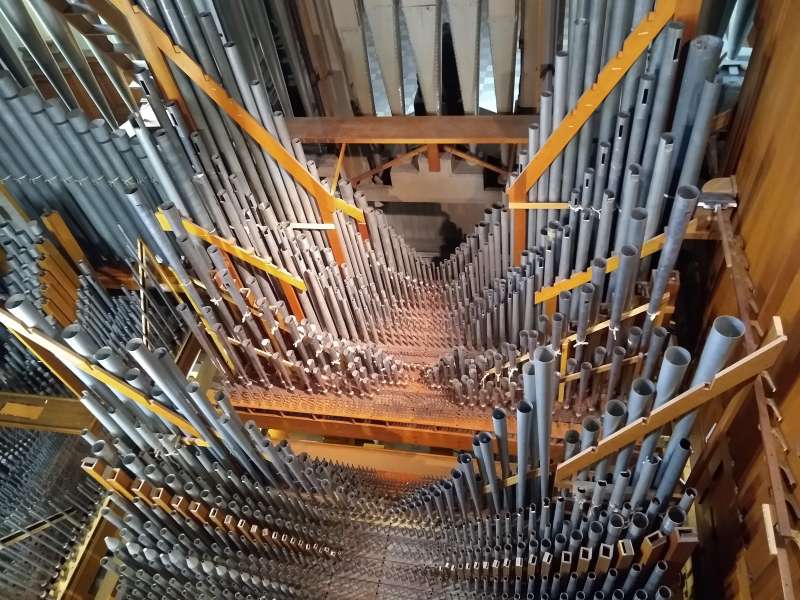 August brought another new-to-me piano into my life – this one from Hillsdale, MI and for church. A gift from friends and fellow congregation musicians, it's exciting to have a wonderful Kawai in the sanctuary now for concerts and services.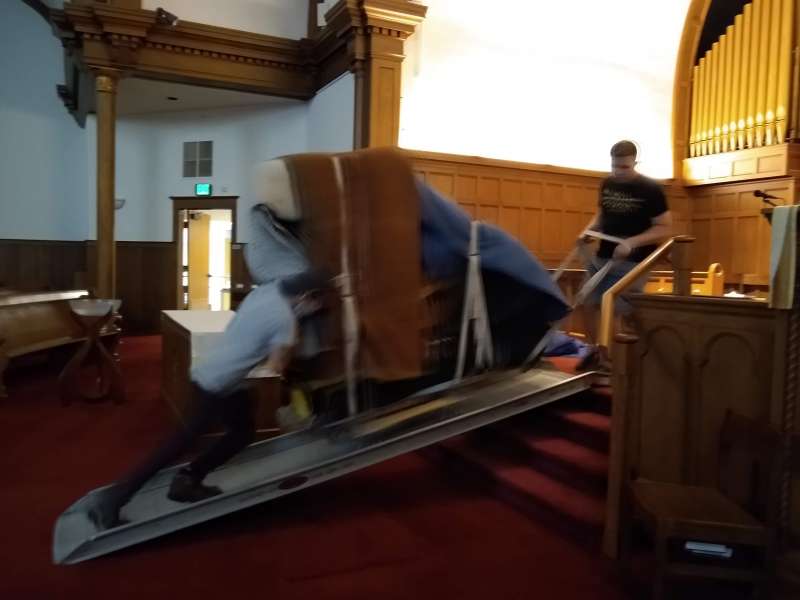 And check out those piano movers.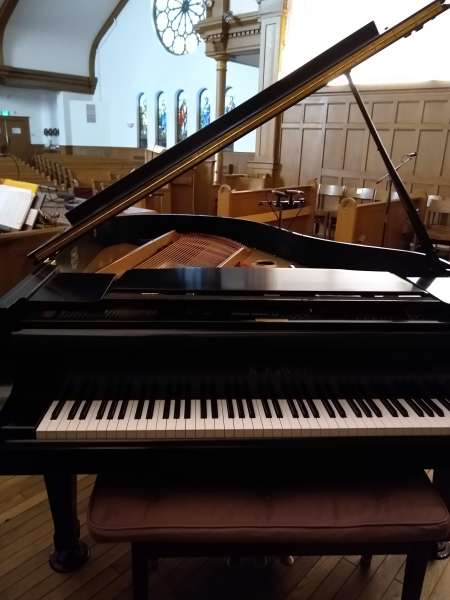 Check the next post for all the rest of the 2021 musical news – bookshops, travels, and mountain hikes!